Round One PIAA AAA: Lancaster Catholic and the Science Leadership Academy kicked off their state playoffs after a 24-hour rain delay. SLA may have hoped it was sill raining.
Behind the one-hit, no walk and eight strike pitching performance of Catholic's sophomore Nick Breznak and a 10-run outburst highlighted by a 2-run Dillon Marsh double, and a suicide squeeze play, the Crusaders ended the game after 5 innings at Penn Manor High School this afternoon.
Great defensive gem by Crusaders' Bryan Downey at second. Be sure to watch the video highlights.
Catholic looks good. They are firing on all cylinders.
The Crusaders will play District Four champion Loyalsock Township on Thursday in the quarterfinals at Pottsville High School.
SLA 000 00…. 0 1 3
LCHS 113 05…. 10 6 0
Nick Breznak was dominant.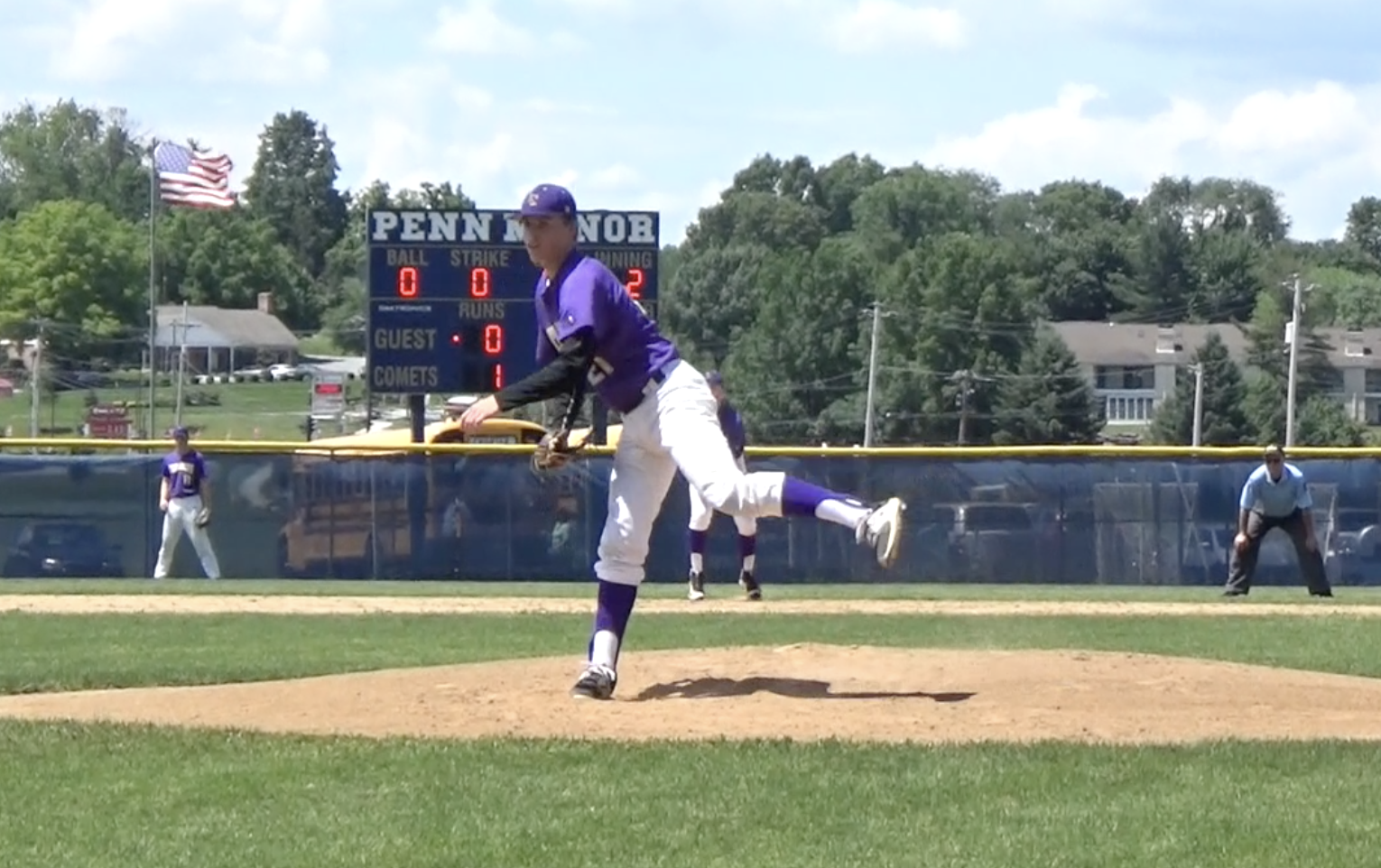 Breznak Interview:
Ty Book Interview:
Dillon Marsh Interview: