The Cedar Crest Falcons took care of business Friday with their toughest opponent to date by defeating Garden Spot 60-30.
They turned an interception into a 101-yard touchdown return. Scored a TD on an 80-yard kickoff return. At the games end they had averaged nine yards per offensive play.
They are tied with Manheim Central for the Section Two lead.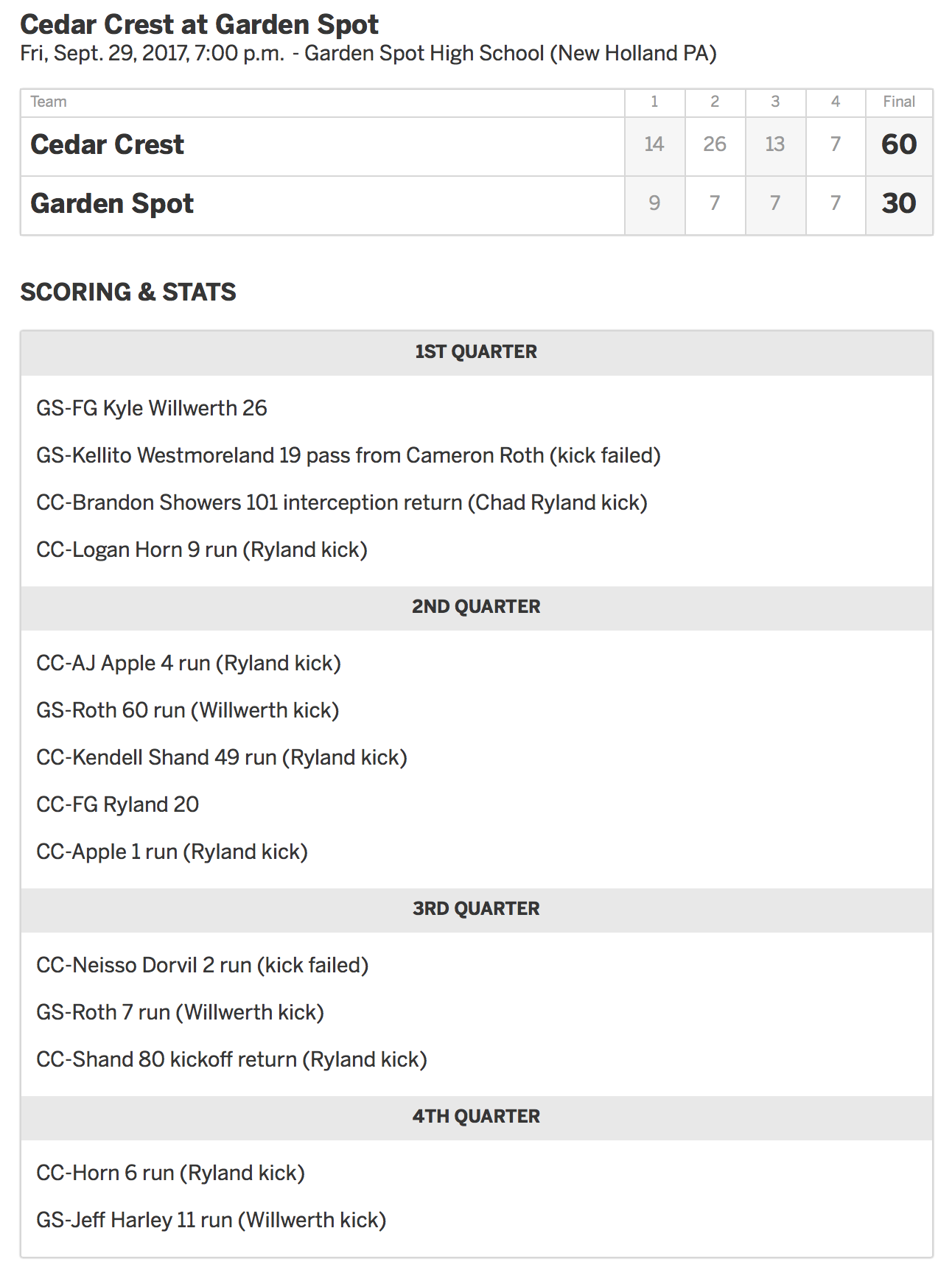 Section Two LL League Standings: