PIAA quarterfinal field hockey: The Donegal Indians (25-1) defeated the Manheim Central Lady Barons 5-1 at Penn Manor High School this morning under clear skies and 38 degree weather. This was the Indians' 4th victory of the year against Manheim Central (17-8).
It was essentially a clinic on how to control the ball and score 5 goals enroute to defending their 2016 PIAA State Championship Title.
The Indians now move on to the PIAA semifinals and will play Wyoming Valley West (19-2) in the semifinals.
The nation's leading field hockey scoring player is Donegal's Mackenzie Allesie. She showed why by scoring 4 goals. She now has 91 goals.
Donegal is ranked 3rd best team in the country. Wyoming West is ranked 18th.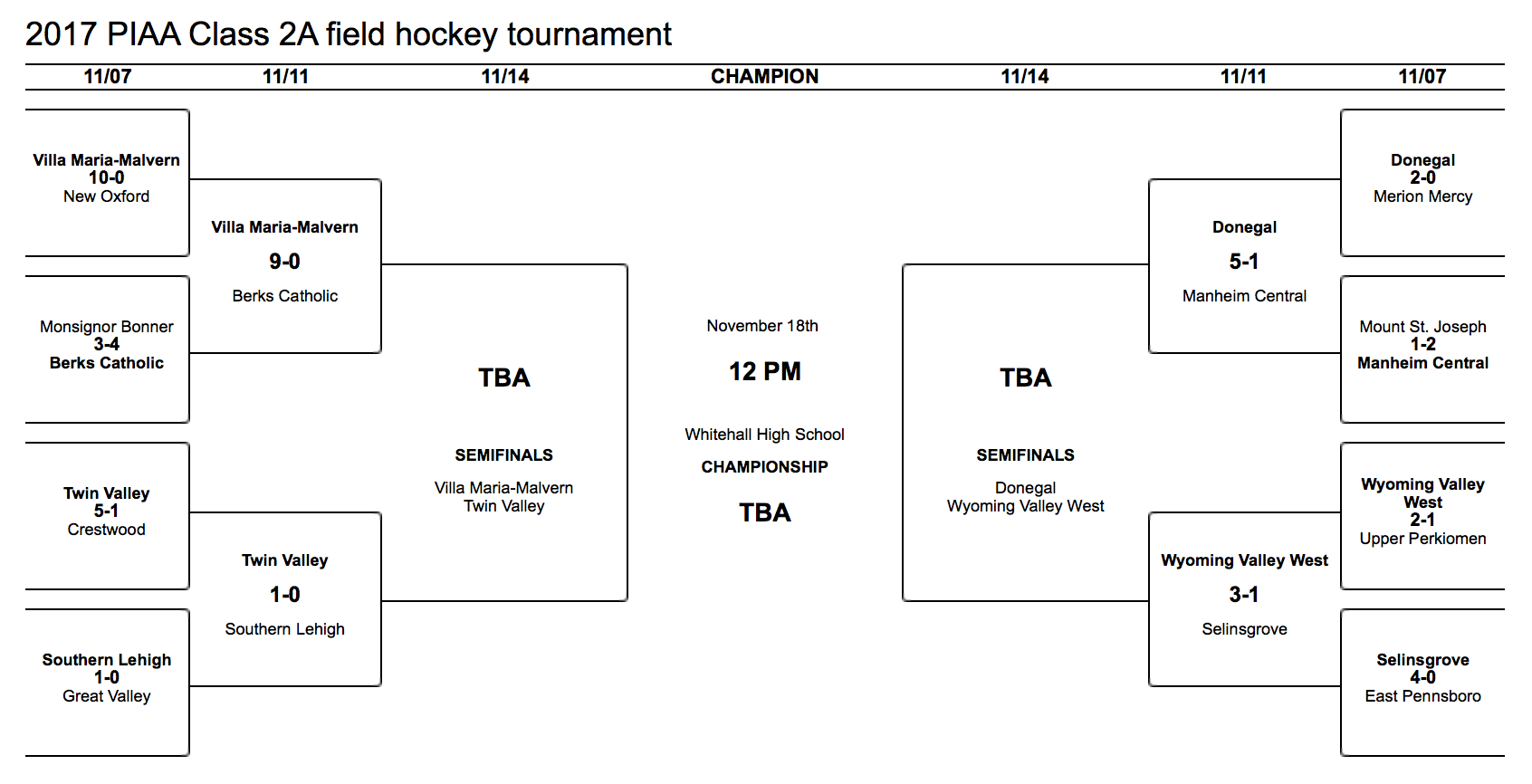 Interview with Donegal's Mackensie Allessie: