Coming into the game, the Manheim Township streaks were the No.1 ranked team in District 3, Class 6A.
But the No. 8 ranked Wilson Bulldogs did not let that disturb them. They took an early 6-0 lead and never looked back. They led at the half 16-15 and at the end 55-47.
The Blue Streaks (18-6) will now play in the consolation round against Dallastown at 6 p.m. at Warwick.
Wilson moves on to play Central Dauphin Monday at 5:30 p.m. in Hershey's Giant Center. CD is the defending champion.
Coming into the game this was Manheim Township's overview:
Record: 18-5
Key players: Olivia Matto, Megan Baldassarre, Katie Bushong
Buzz: The Blue Streaks hold wins over No. 2 Elizabethtown, No. 6 Cedar Cliff, No. 9 Cedar Crest, No. 10 Penn Manor and No. 12 Conestoga Valley. But they've also dropped games to Elizabethtown, Cedar Crest, No. 3 Central York and No. 5 Dallastown. With a pair of 1,000-point scorers in Matto and Baldassarre, the Blue Streaks have the offensive firepower to make a run.
Video highlights are of the first half.
Wilson Bulldogs:

Manheim Township Streaks:
Brackets: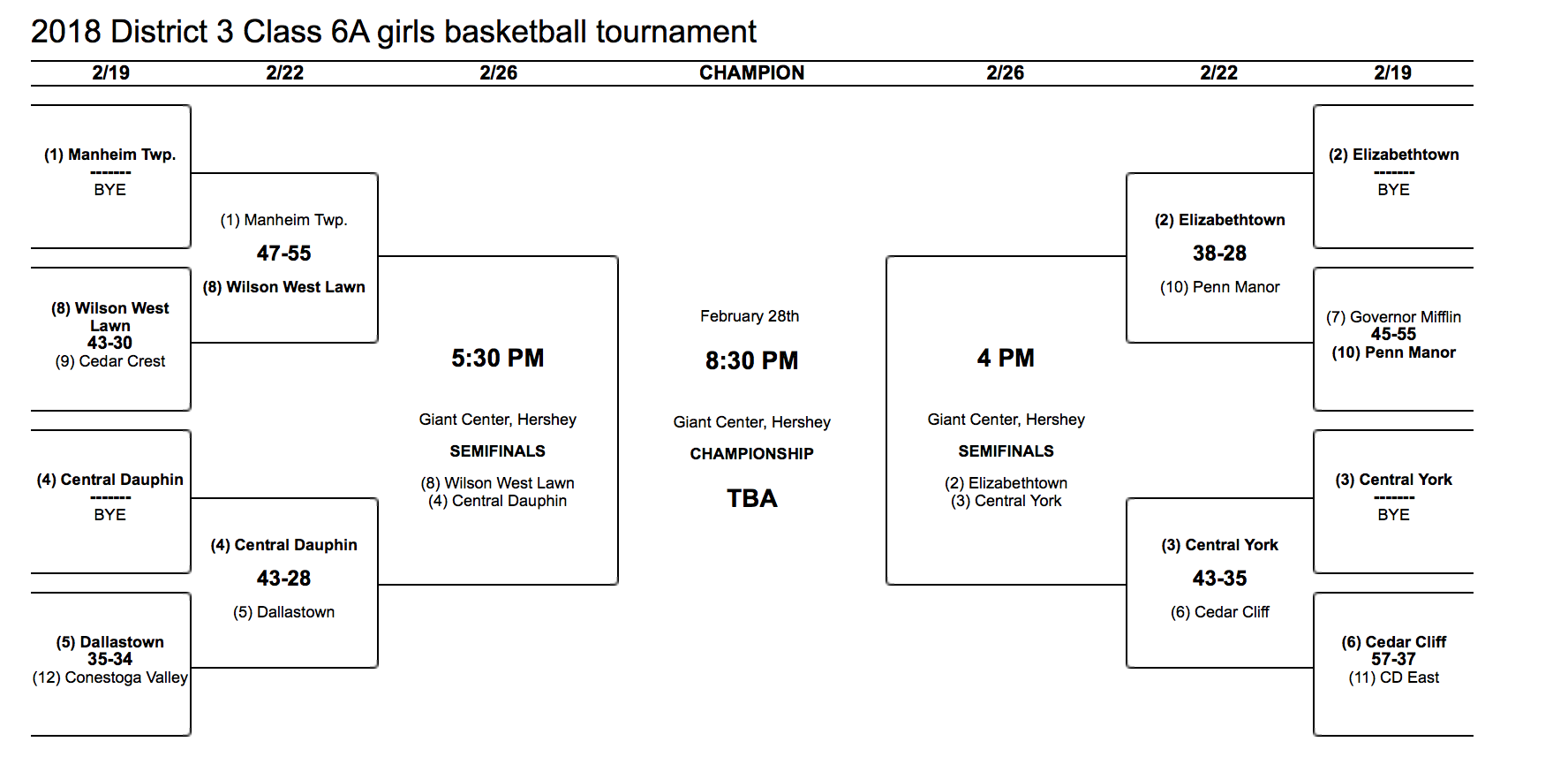 Introduction of team: