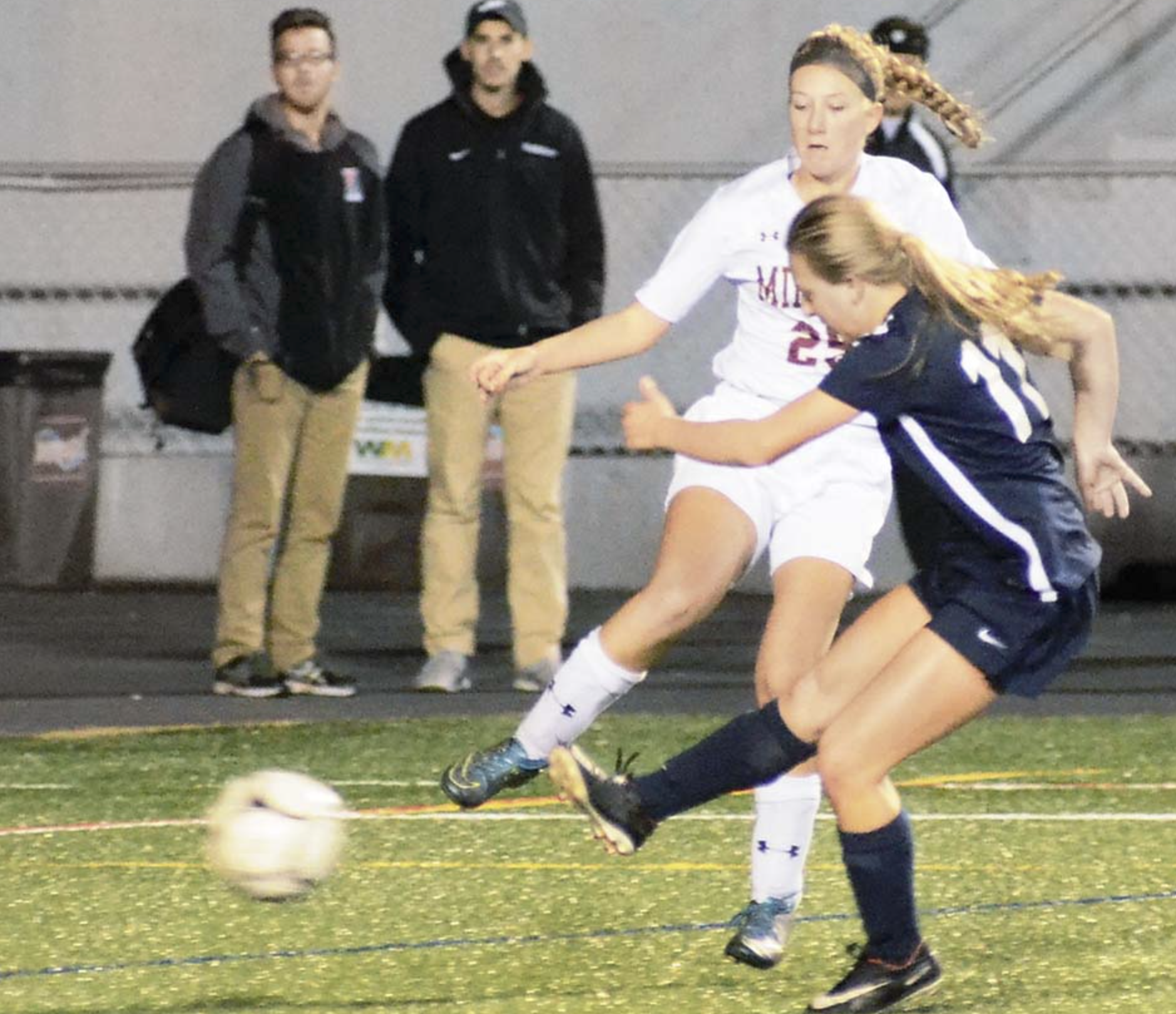 The Conestoga Valley Lady Buckskins made their first ever District soccer final playoff match one for the history books and claimed the PIAA District III 4A title on Saturday, with a thrilling 3-2 victory over Governor Mifflin that came down to the wire. That match was played at HersheyPark Stadium.
Emily Clapper scored the winning goal for the Bucks, her 5th in the playoffs and ninth in the year. (see photo)
In order to earn their passage to the championship, the Lady Bucks had to defeat Carlisle and Ephrata in the first two tournament rounds. In the semifinals CV defeated 2-0.

Photo: Emma Weirich controls the ball for the Buckskins during their 3-2 victory over Governor Mifflin
Both teams showed up to play, trading possessions and sizing up their competitors for a scoreless first half. CV was first to strike when Alexis Spencer went on the offensive five minutes after the break and powered in the go-ahead goal.
Eight minutes later, Adalee Broadbent surged pasted the Mifflin defenders to notch CV's second goal of the night.
To their credit, Mifflin refused to concede. Facing a two-goal deficit with 26 minutes remaining, they retaliated, quickly slicing a shot beyond CV keeper Lauren Yoder to narrow the advantage, 2-1. Riding that momentum, the Mustangs were not done yet, and their continuous effort awarded them with the equalizer with 15 minutes left to play.
Having surrendered their lead, the CV squad was faced with the daunting task of turning momentum back in their favor. The Lady Bucks are not known to shy away from a challenge.
The amped up crowd made communication near impossible, rendering the coaching staff seemingly helpless.
"I couldn't tell them anything because it was too loud," explained Nagley after the game, but that didn't waver his confidence that his players already knew what was needed to secure the win.
With the scoreboard knotted at two, the clock wound down, making a high-pressured overtime appear inevitable. With a mere three minutes remaining, Emily Clapper worked her way through the defense, created an open look, and secured the golden goal.
"Our seniors were able to stay calm and lead us back in to the lead," praised Nagley.
Yoder finished the contest with four more saves to her credit, stifling the dangerous Mifflin offense from further success.
Next up, the Lady Bucks will take their talents to the state level. 2015 marks the last time the CV qualified for the State tournament, and were ousted in the first round. This time they are eager not only to be back, but for the chance to surpass that previous milestone.
"They are ready to keep making history for CV girls soccer," concluded Nagley.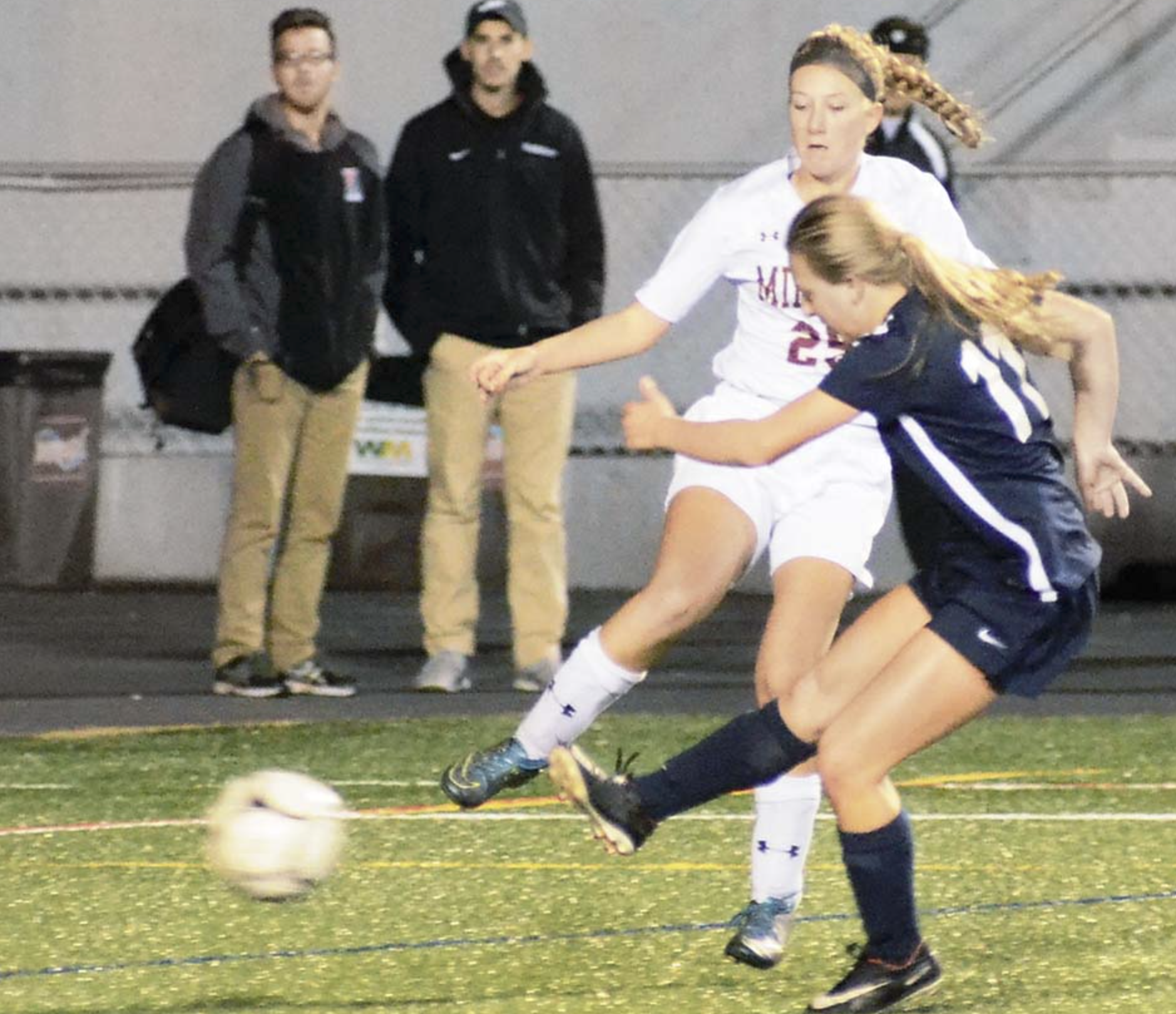 Photo: Emily Clapper scores the match-winning goal for the Buckskins in their 3-2 District Three championship.