Dave Hahn, head coach of the Barons claimed that the 2017 Manheim Central team was destined to win their 17th District Title in 2017. And he was right.
Taking on Governor Mifflin in the District 3, 5A Title game at Hersheypark Stadium last night, the Barons scored with just under 4 minutes to go on a Simon to Vinnie Lester TD pass to win 30-29 win. It was Lester's first varsity TD.
Giovanni Lester, taking injured Tyler Flick's place in the backfield, scored two TDs for the Barons and QB Evan Simon threw for two TDs, to Lester and Novak.
Niko Gavala nailed a field goal from the 23 yard line early in the 4th quarter, to give the Barons a temporary 23-21 lead.
The Barons remain undefeated with 13 wins and will play in the PIAA semifinals next weekend.
Their 21st appearance in a District 3 title game and their 17th victory are records.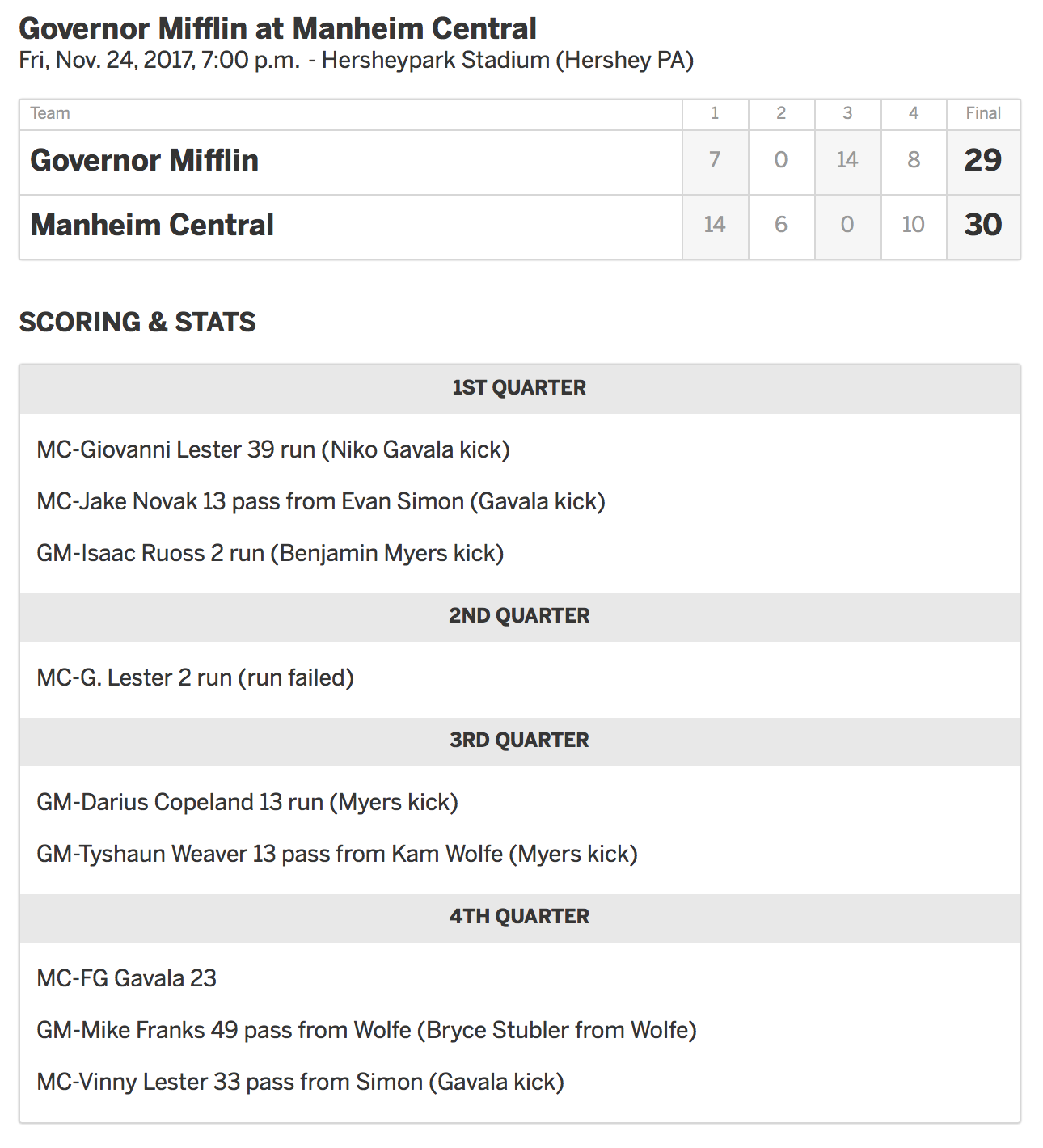 Interview Barons' Head Coach Dave Hahn:
Interview Vinnie Lester:
Interview Jake Novak: