Semifinal action in the L-L League playoffs:
The Lampeter-Strasburg Pioneers took a commanding 19-2 lead after the first quarter thanks to the three point shooting of Issac Beers, but had to hang on to defeat the Hempfield Black Knights 47-45 tonight on a neutral court at Penn Manor High School.
The Pioneers will play Lacaster Catholic, who defeated Ephrata in the other semifinal matchup.
The Pioneers (22-2) have won 3 straight Section Two titles but have never won the L-L League championship in basketball.
Interviews with Ryan Smith (16 points) and Issac Beers ( 22 points and 5 Treys) of Lampeter-Strasburg: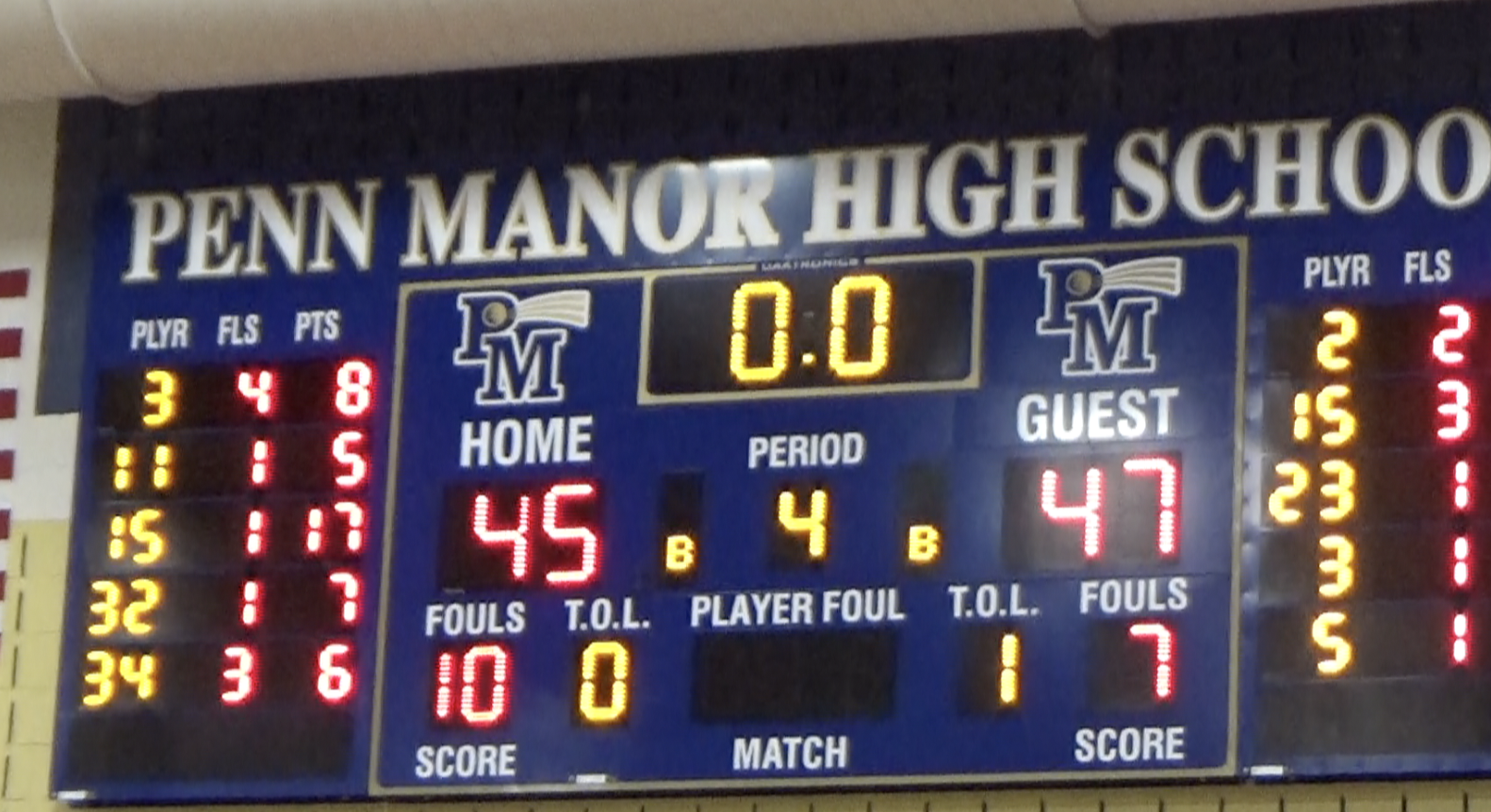 LAMPETER-STRASBURG:

HEMPFIELD: