Dillon Marsh threw a no-hitter today while striking out 16 batters, as Lancaster Catholic defeated Mid Valley 7-0, in the quarterfinal matchup of the Class 5A, PIAA playoffs.
He struck out 8 of the first 10 hitters he faced.
The only run Catholic would need was the home run hit by Bryce Behmer in the first inning.
Anthony Colvin took the loss for Mid Valley. He allowed five hits and four runs over three and two-thirds innings, striking out three and walking zero.
The Crusaders racked up ten hits on the day. Nick Breznak, Marsh, and Devon Atkinson each collected multiple hits.
The lead off hitter for Mid Valley was the only runner all day for the Spartans. JJ Glinsky led off the game with a fly ball to left field, that was turned into an error. Later in the fifth inning he walked. That was all the offense Mid Valley could muster.
For Dillon Marsh it was a history making day. This was the first no-hiiter for the left-hander, a D1 recruit for U of Kentucky in his high school career. Lancaster Catholic made some history too as they now advance to the state semifinals for the first time in school history.
The Crusaders will face Montoursville on Monday. That game will be played at Stump Field, in Pine Grove, PA.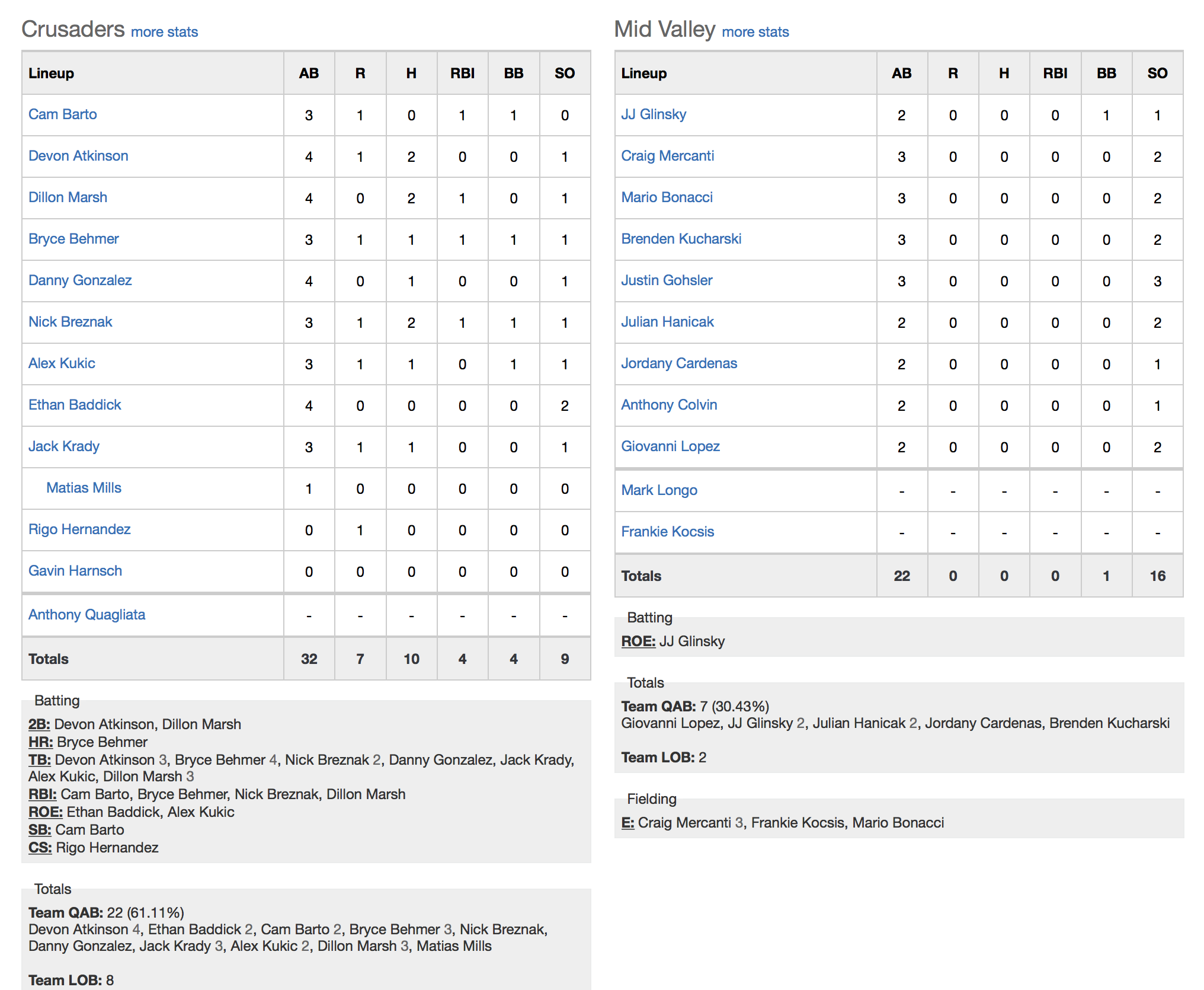 Here is what the scorebook looks like for the no-hitter: