It does not seem possible that the 10 week regular football season is over.
Lancaster Catholic and Manheim Central stay undefeated and win the Section Three and Section Two titles respectively.
Manheim Township, Warwick and Wilson share the first place honors in Section One.
District play begins next weekend. Seem of the L-L League teams will get byes. Check out the schedules below.
The video highlight is the Ephrata/ Northern Lebanon game which Ephrata won to break their 52 game losing streak.
Finals Standings Section One:
Final Standings Section Two:
Final Standings Section Three:
District 3, Class 6A Brackets: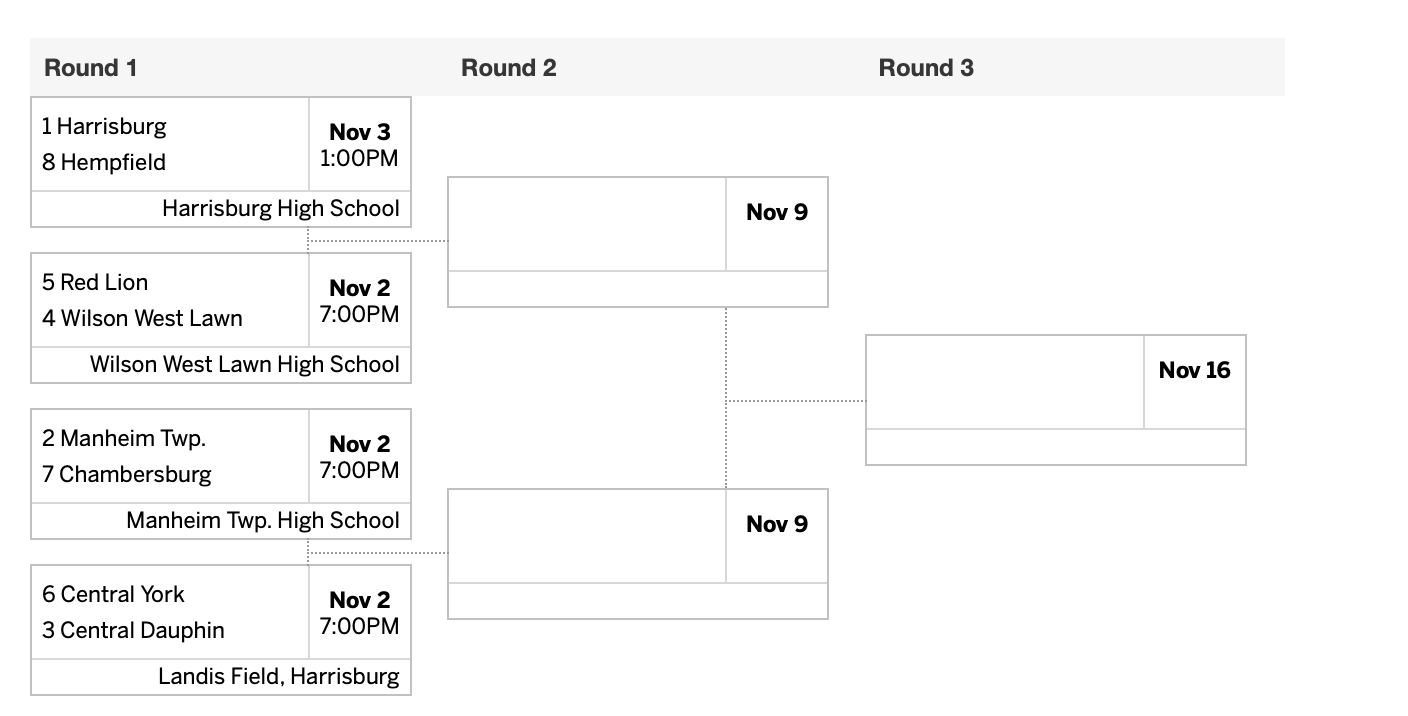 District 3, Class 5A Brackets:
District 3, Class 4A Brackets:
District 3, Class 3A Brackets: