In a Section One matchup, the Manheim Township Streaks handed Hempfield a 39-22 loss at Township. The Streaks remain alone in second place.
A 14 to 6 run by the Streaks in the 3rd quarter put the game away.
The Streaks' Katie Bushong led all players with 19 points. Lindsay Durkota led the Lady Knights with 9 points.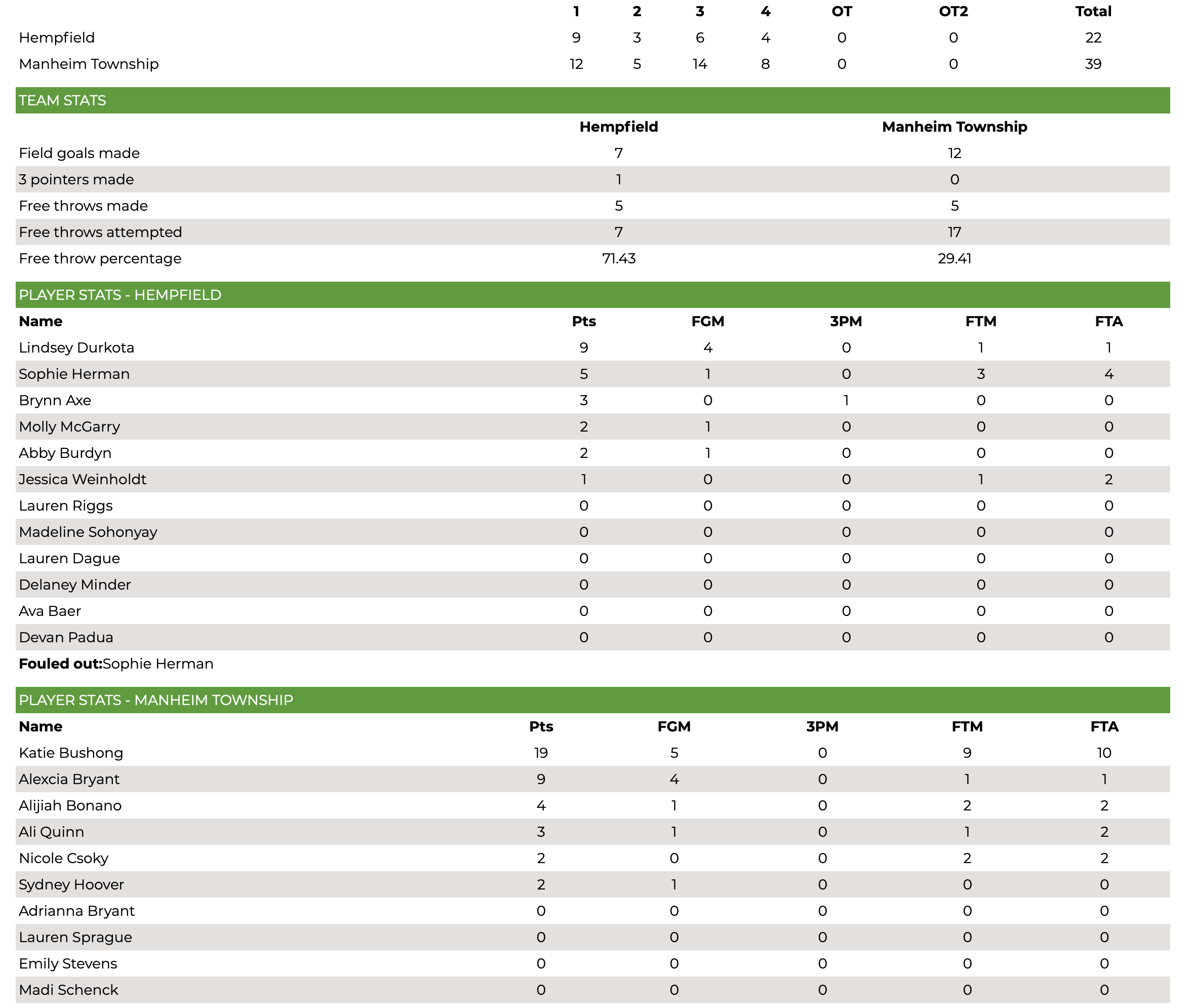 Standings Girls Basketball as of January 12: