Down by 8 points at the beginning of the fourth quarter, the Penn Manor Comets rallied to defeat Section One, second place team the McCaskey Red Tornado 57-55.
Kevin Roldan scored the winning basket with 4.6 seconds left.
Ty Erisman scored 8 points in the 4th quarter for the Comets and led the team with 15 points.
McCaskey's Brain McKenzie led all scoring with 17 points.
It was a tale of two halves.
The Comets could not penetrate McCaskey in the pain in the first half. McCAskey scored 21 points in the first quarter alone.
Then the Comets came out smoking in the second half.
Enjoy the 4th quarter highlights.
More highlights will be posted later.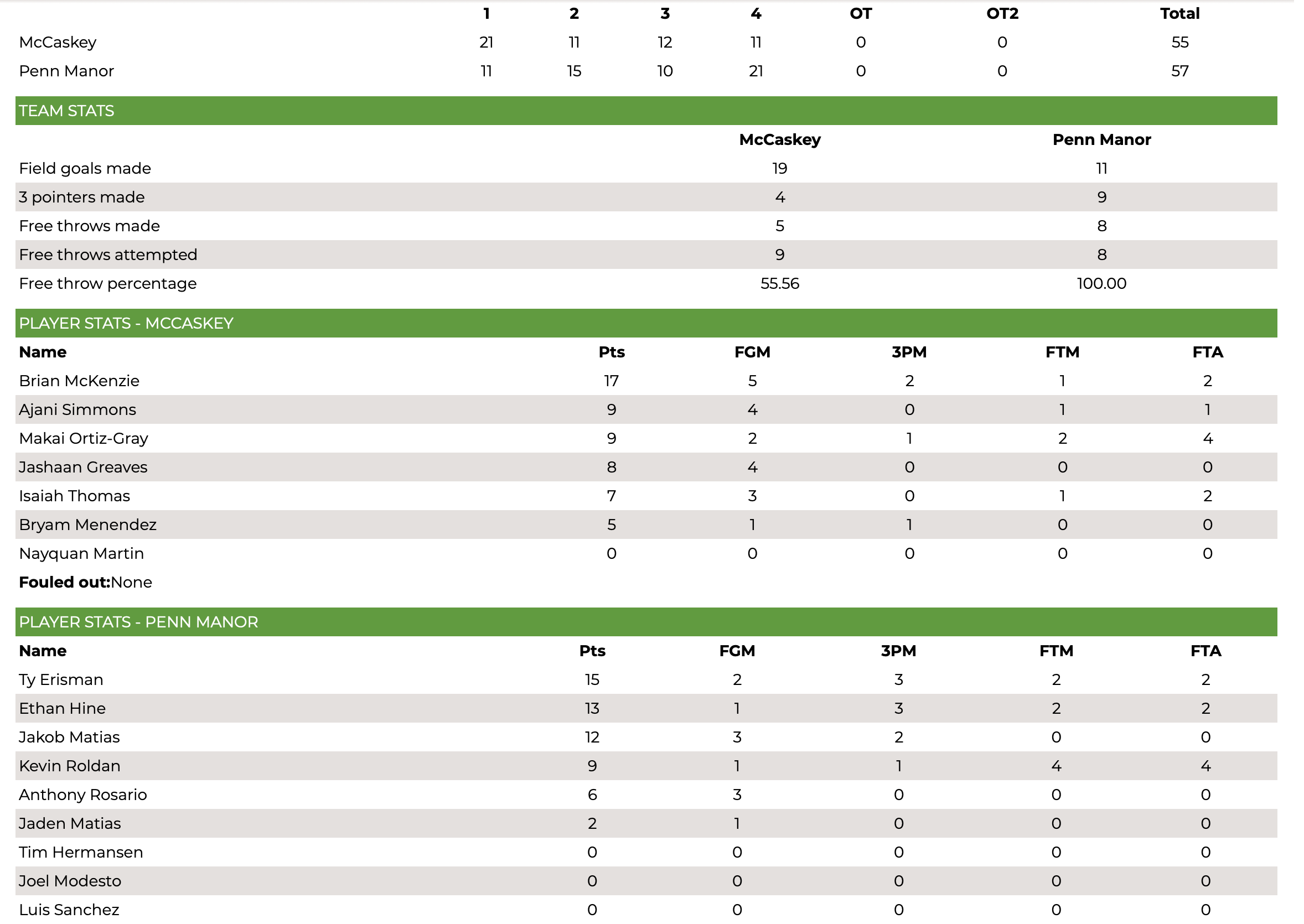 Standings: