Familiar teams stood atop the podium as the Warwick girls held off Manheim Township 85.5 to 80.5 to defend their 2018 title. Manheim Township's boys ran away with it again this year, notching 150 team points.
The Warwick Warriors won their third consecutive L-L League Swimming championship. They did so by defeating Manheim Township by 6 seconds in the 400 free relay (3:39.71) swam by Shiyi "Catherine" Chen, Isabel Miller, Kendall Eby and Maya Hartzler. Heading into the relay Warwick trailed Township by just one point.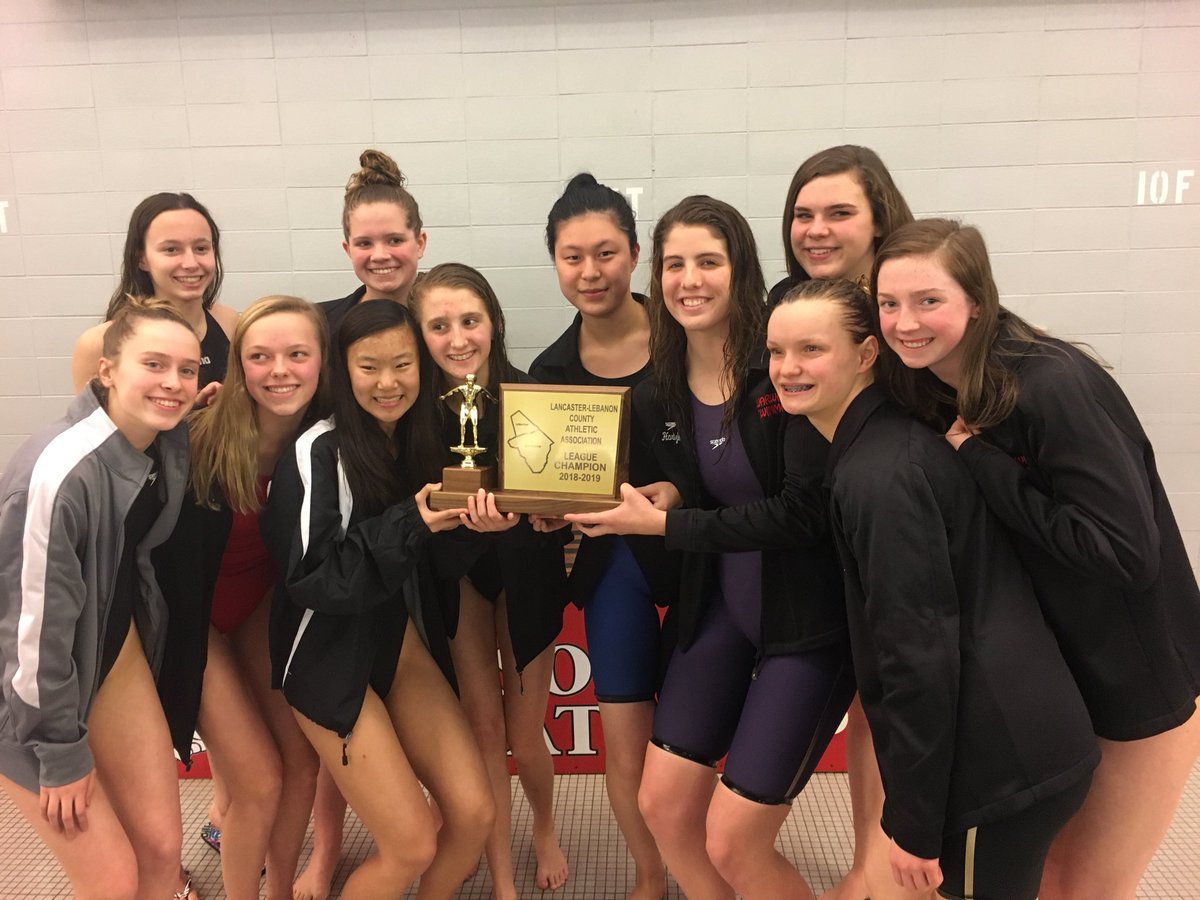 The Manheim Township boys Swimming team won their second straight L-L League title by scoring 150 points. Charlie Gingrich picked up two gold medals for the Streaks. He also set a meet record of 46.63 seconds in the 100 freestyle.
Six Manheim Township boys placed in the top five of four individual events.
Final Boys Swimming L-L League Standings for 2018-19:
Final Girls Swimming L-L League Standings for 2018-19: