In front of a standing room only crowd on their home court, the Manheim Township Streaks won their first Lancaster-Lebanon League boys basketball title.
They did so by defeating the Section Two title winner Warwick by a score of 69-58. Township was the Section One title winner.
This was Warwick's first appearance in a League title championship game since 1990. Manheim Township last appeared 14 years ago.
Streaks' senior guard Tyler Crespo scored 26 points and took charge of the game in the middle of the third quarter to give Township a lead they would not relinquish.
Brendon Mellott scored 19 points for the Streaks and helped to shut the door on Warwick with clutch points in the second half.
The game was close, in fact Warwick led by 3 points 4 minutes into the third quarter.
Crespo is the career scoring leader for Manheim Township.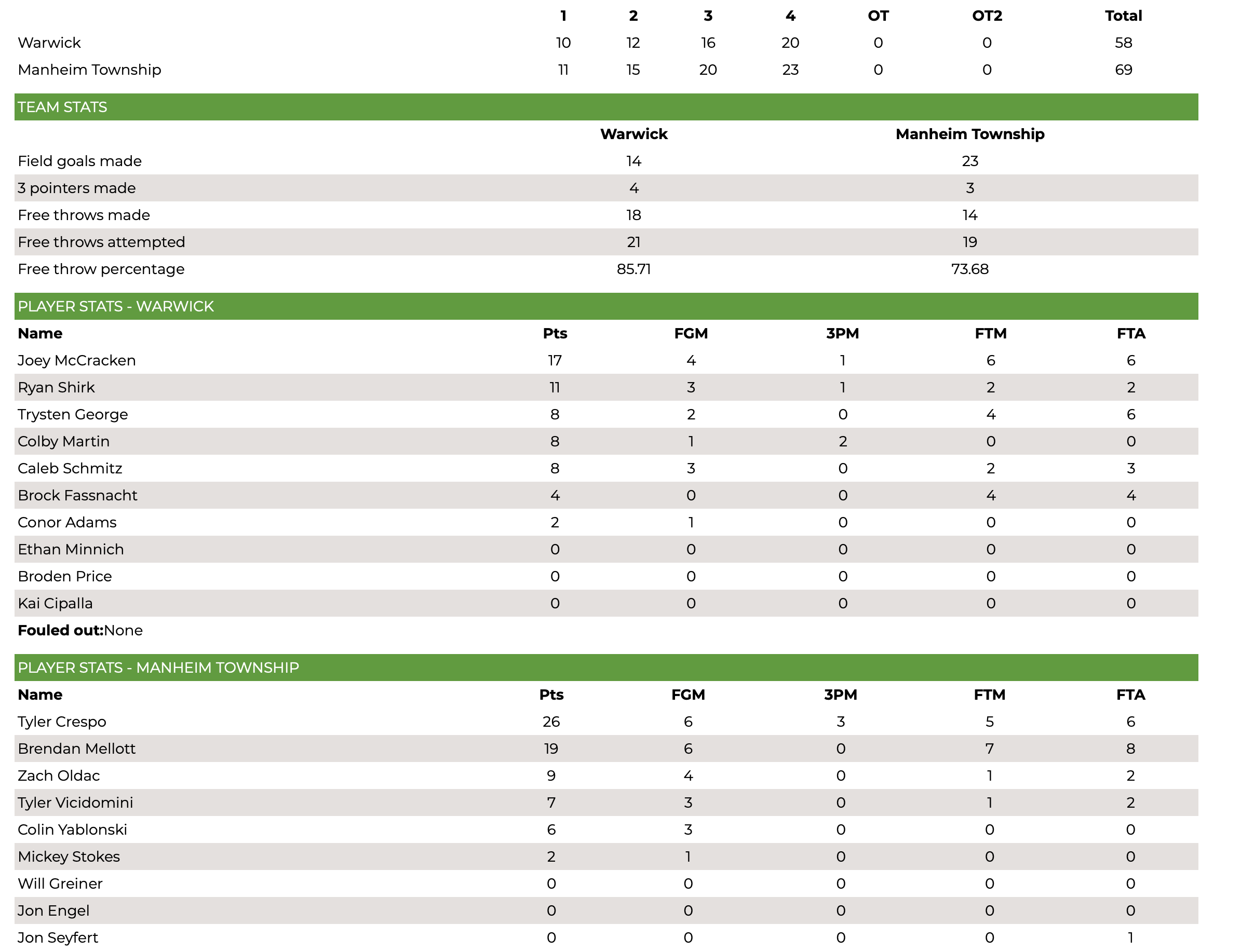 Tyler Crespo INTERVIEW:
Matt Johns, Township Head Coach INTERVIEW:
Your L-L League Champions: