The Warwick Warriors have won the L-L League team bowling championship by defeating the Penn Manor Comets.
This is Warwick's first such title since 2005. The match was played at Cain's Lanes.
Warwick and Penn Manor have met in the last three L-L League finals. The Comets had won the title six years in a row.
But today Warwick defeated the defending champions by scores of 922-907 and 852-778.
Along the way, Warwick knocked off Garden Spot and Cedar Crest in the first two rounds.
In game one of the finals, Warwick was led by sophomore Tyler Miller (243) and Erickson (202). In the clinching game, no one topped 200, but tri-captains Lutz (195), Erickson (192) and Sham (184) topped the scoresheet.
There were some noteworthy scores for Warwick during the quarterfinal and semifinal rounds. Erickson posted a 240 and Lutz a 224 in game two of the GS series. Sham rolled a 247, while Erickson shot 232 in game two against Cedar Crest. Carter Snavely had a 233 in game three against the Falcons, while Lutz had a 226 in game one.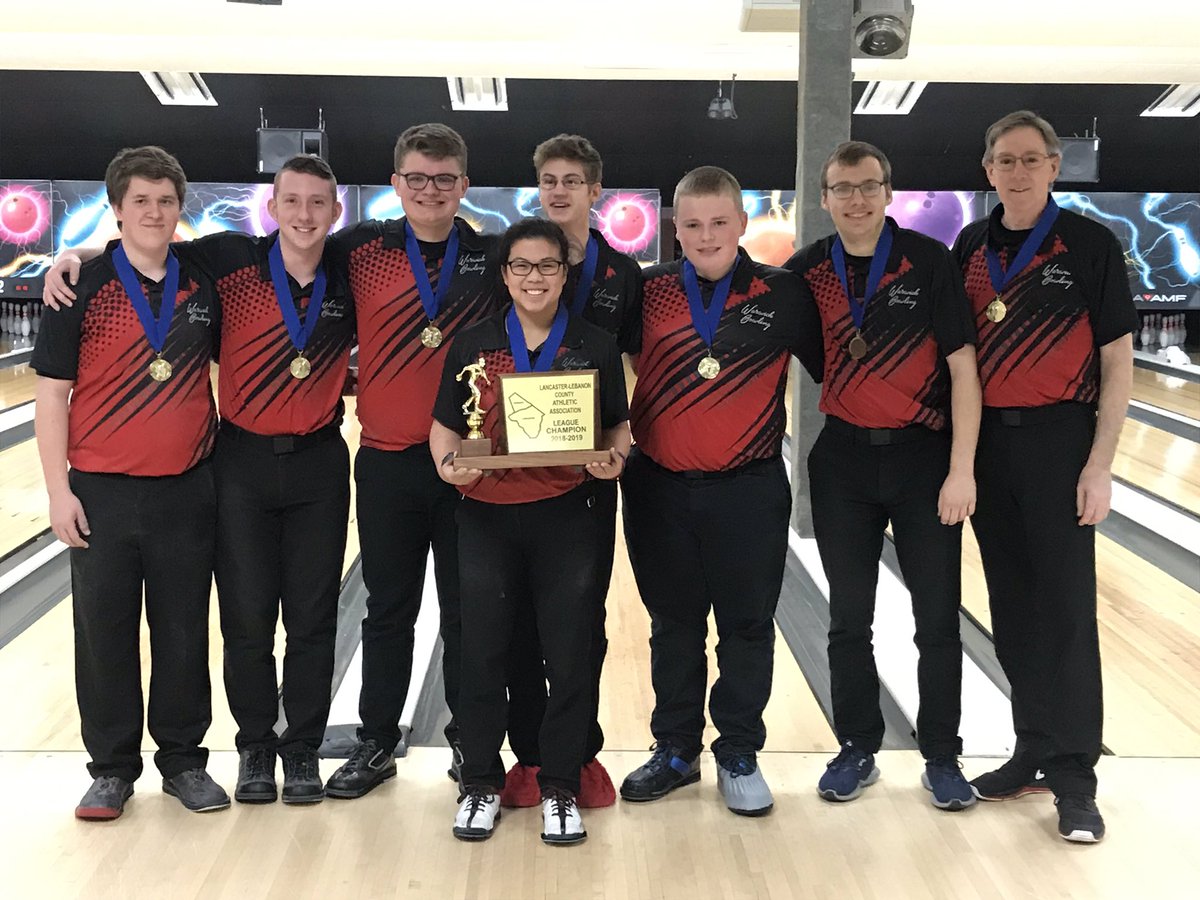 Ashley Sham; (back row, left to right) Tony Lutz, Tyler Miller, Isaac Erickson, Carter Snavely, Matt Geib, Kyle Morris and coach Neal Vital.
The final standings for the 2018-19 season play: