The Cocalico Eagles swept the Ephrata Mounts 3-0. They will meet again in the last regular match of the season.
Avery Stark had nine kills and Tyler Eberly three blocks at the net while Patrick Koller had three aces, five digs and 18 assists for the Eagles.
Connor Komancheck had 16 assists while Elias Long hd 12 digs for the Ephrata Mountaineers.
Half way threw the season Cocalico stays a game behind Elizabethtown who is in second place.
Video from BRC 11.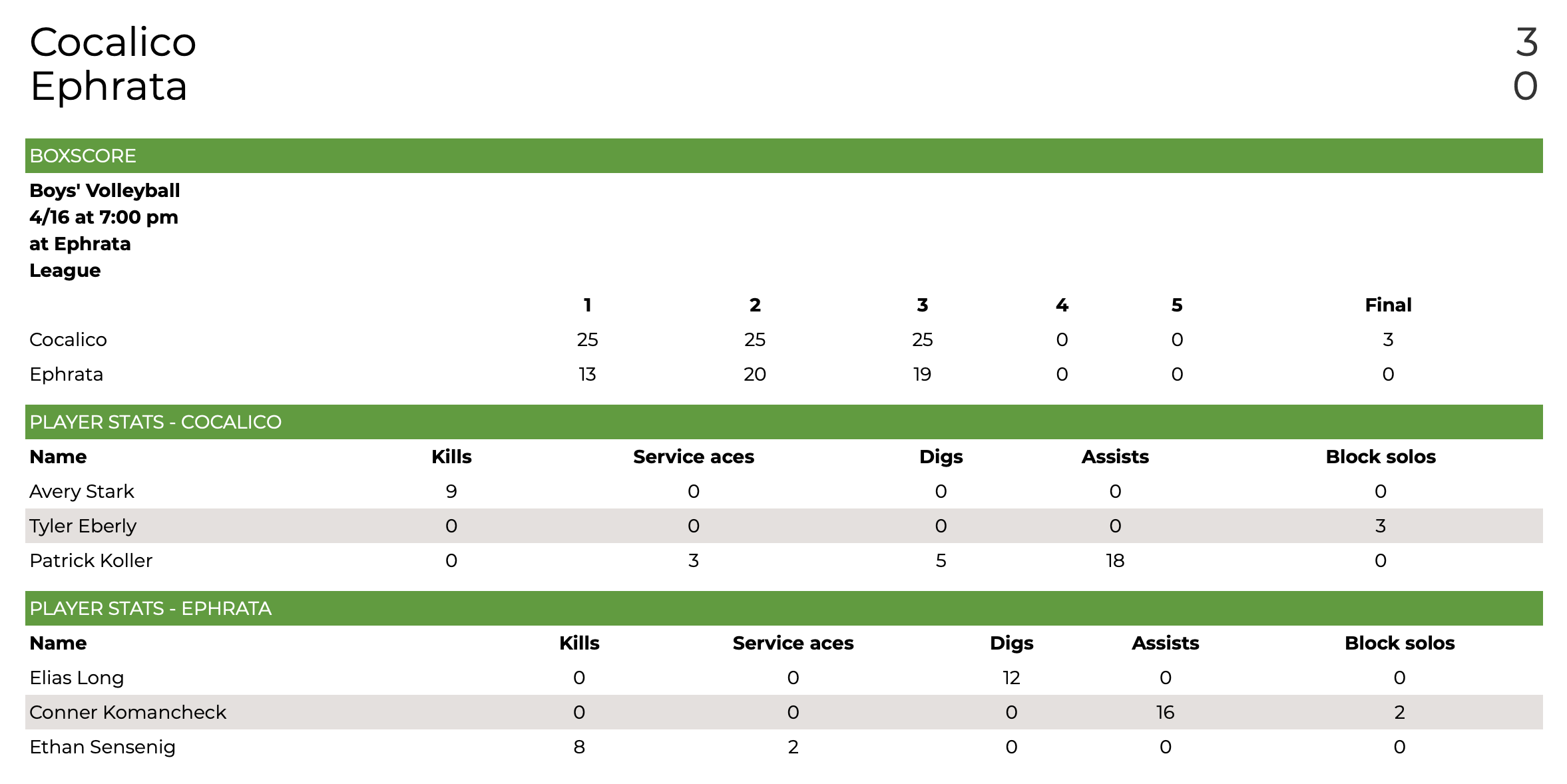 Volleyball Standings: