As the baseball season comes to its mid-point, the two first place teams in Section One and Section Two played in a crossover game.
The Lampeter-Strasburg Pioneers came out on top 7-0.
In the bottom of the second inning, Hunter Cunningham ripped a change up over the right field fence to put the Pioneers on the board. That was all they would really need.
As starting pitcher Braedon Karpathios and Dylan Byler in relief, struck out 15 Hempfield batters while only giving up 4 hits between them.
The Pioneers added five runs in the third inning as Thomas Shockey, Braedon Karpathios, and Aaron Snyder all contributed in the big inning with RBIs.
I've seen a lot of Pioneers' teams over the past 20 years and this one is pretty good. It rivals the teams with Jeff Bianchi….and later with Shank, Neff and the gang who went to state finals and earlier teams that won two state titles.
Interviews with Cunningham, Karpathios and Byler: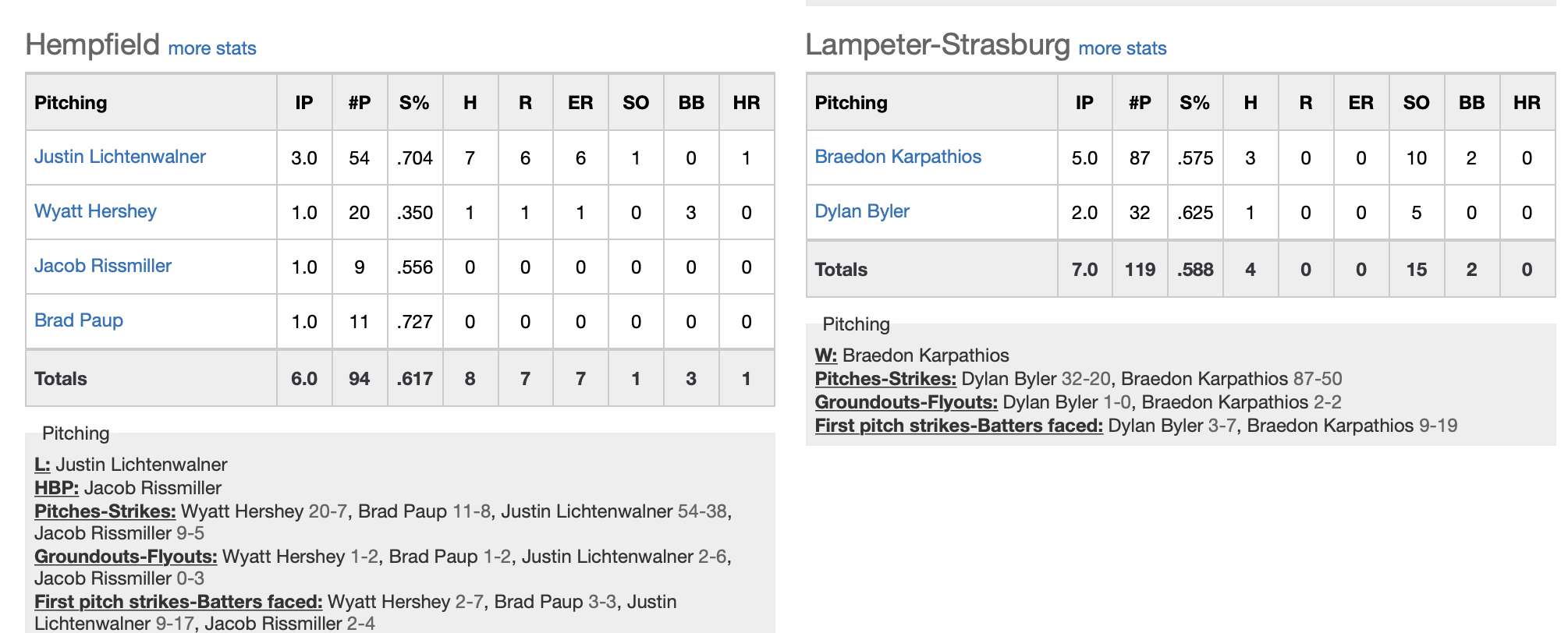 Standings: