The Warwick Warriors Girls won their 3rd straight league title and the Boys won their first LL title (Warwick won pre-LL league title in 1968). Warwick became first school to sweep boys and girls since Hempfield won both in 2010.
Here are some video highlights:
Kate Dickow's 3200 Meter record run.
Leah Graybill wins 4 gold medals:
Warwick Warriors Girls 4×100 meter meet record run: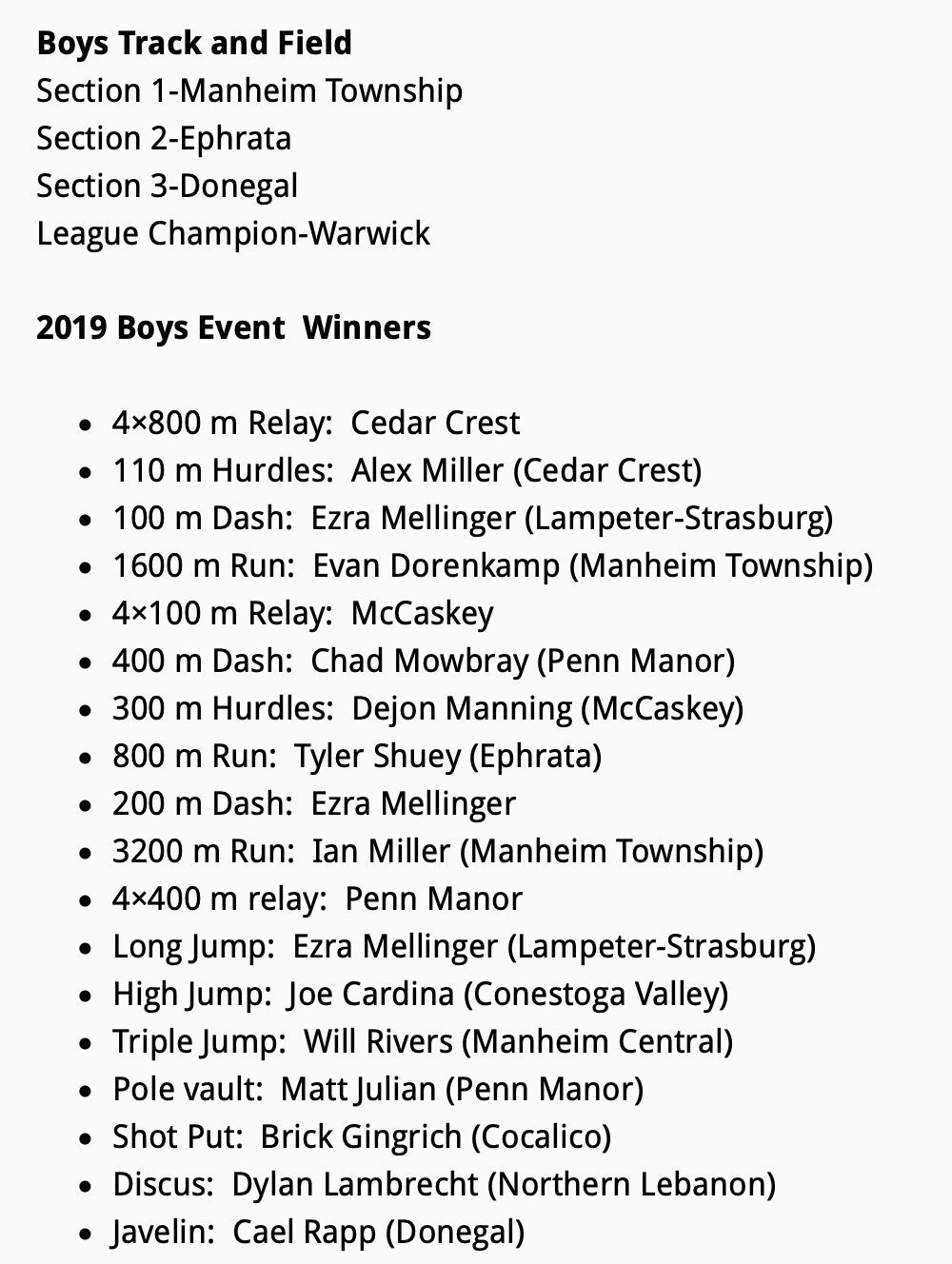 Girls' 3200 – Warwick takes 1st (Kate Dickow) and 4th (Anna Martin). Kate sets the meet record.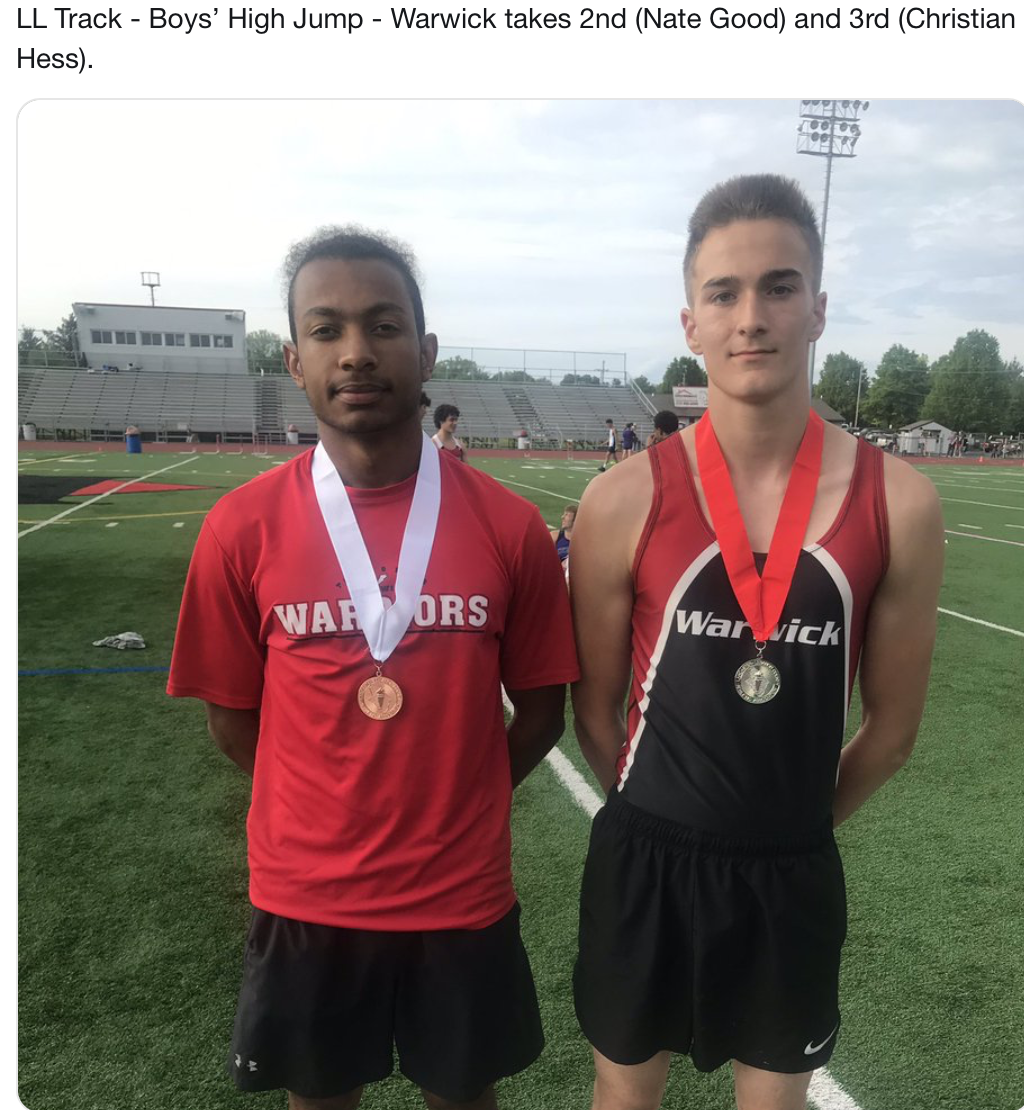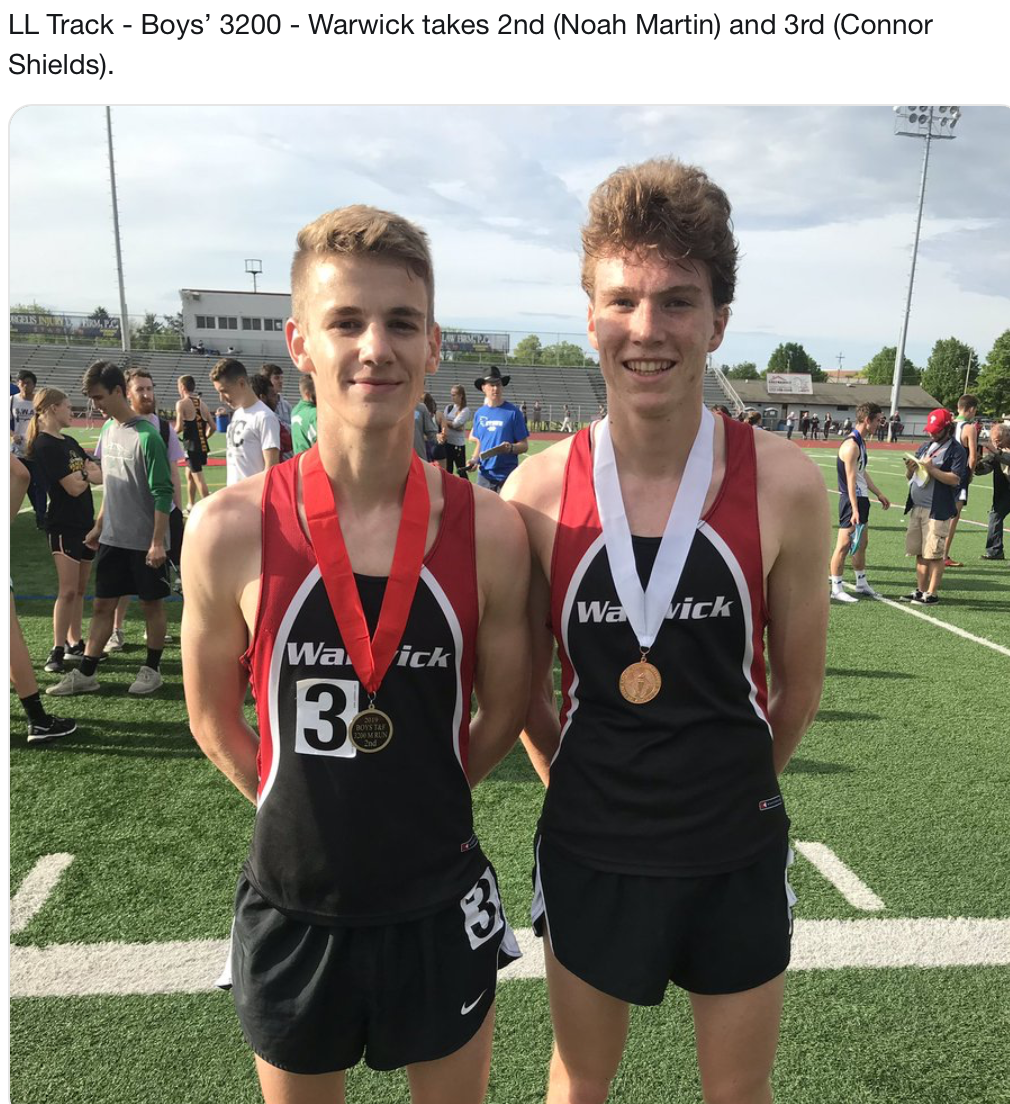 Warwick's girls 4×100 relay team: Meghan Quinn, Emily Williamson, Leah Graybill and Lily Palacio-Lewis.