Lancaster Lebanon League Playoffs:
Braedeon Karpathios threw a complete game 3-hit shutout to lead the L-S Pioneers to a 5-0 win over the Warwick Warriors today at Ephrata War Memorial Stadium. The win means the Pioneers will play in the finals against Hempfield on Thursday evening. Hempfield defeated Manheim Central in the other semifinal game.
The Coastal Carolina committed pitcher certainly looked like a D-1 pitcher today. He gave up only 3 singles and 2 walks while striking out 8 Warriors.
Karpathios also went 3 for 4 at the plate.
Patrick Holmes drove in 2 RBIs for the Pioneers in the victory.
The Pioneers (19-2) will play Hempfield (19-4) who defeated the Manheim Central Barons in the other semifinal game.
These two teams met back in April in a Section cross-over game. The Pioneers won that game 7-0.
Hempfield ist the Section One winner, Lampeter-STrasburg the Section Two winner.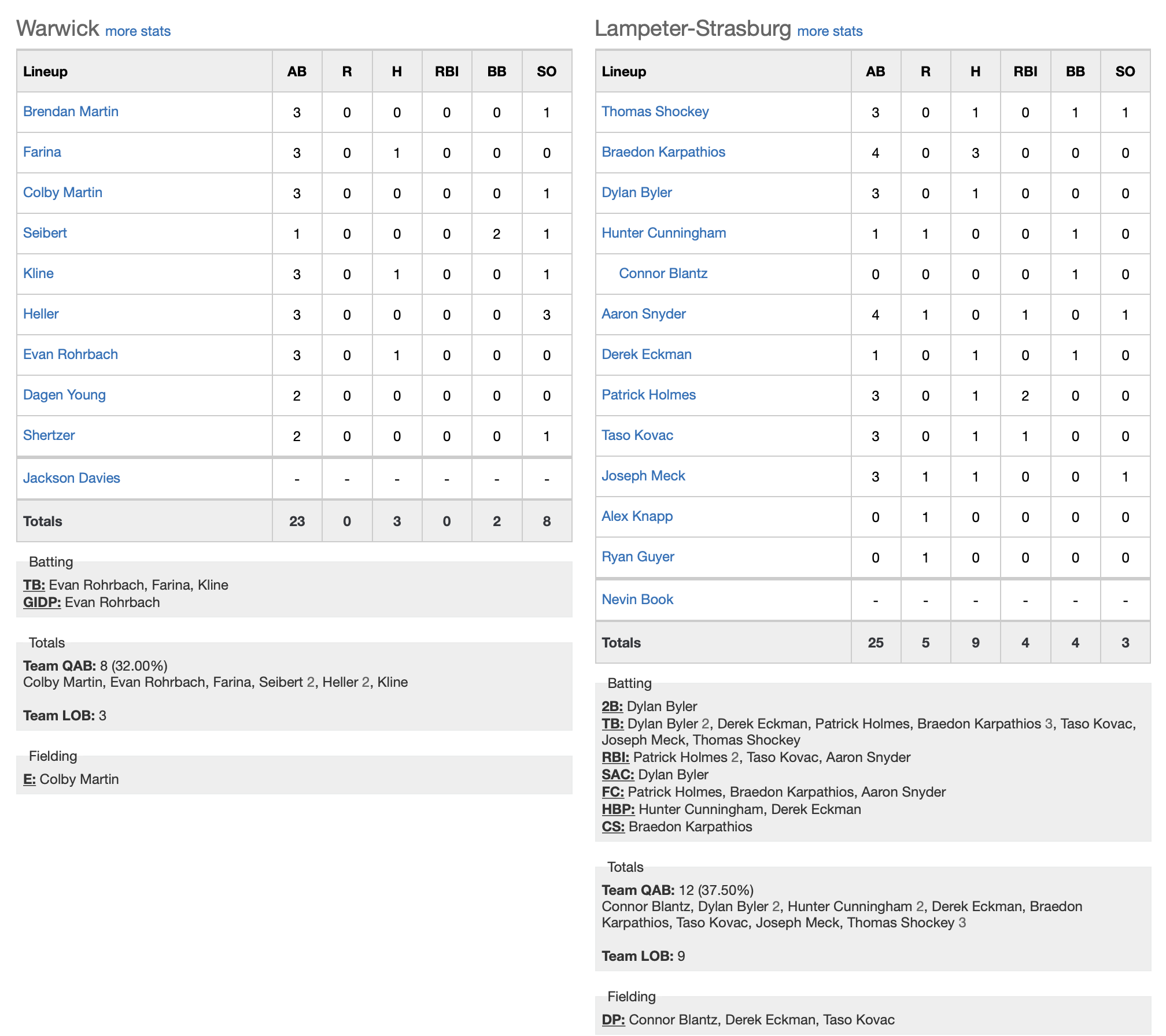 Final L-L League Baseball Standings: