The Black Knights of Hempfield have won their 23rd Lancaster-Lebanon Volleyball title by defeating the Warwick Warriors 3-1.
The final game scores were 25-23, 25-21, 27-29. 26-24.
It was quite a victory for the Black Knights, who lost their stranglehold on Section One this year when Warwick beat Hempfield 3-2 last Thursday in a playoff match for the Section One title.
Warwick had also defeated Hempfield in league play back on April 4th 3-1 for their first victory against Hempfield in 10 years.
But tonight's battle for the League title was a fierce one.
The first three games featured ties at 21-21 and the fourth set was 2-24 before Hempfield closed out the match.
Hempfield had lost several top tired players to graduation and were supposedly in a rebuilding mode. Not quite.
Tonight Warwick put up a battle. Their front-row hitters were unreal. Adam Kurtz had 14 kills and 4 blocks. Noah Miller had 13 kills, Foster Loeb 13 kills and 21 digs, Chad Meeder had 12 kills.
For Hempfield it was the sterling play of Ryan Givens (13 kills and 5 blocks and Colsen Hunt with 35 assists and Alex Dragger's 14 digs that made the winning difference.
This was Warwick's first L-L League title match since 1993.
Enjoy the video highlights.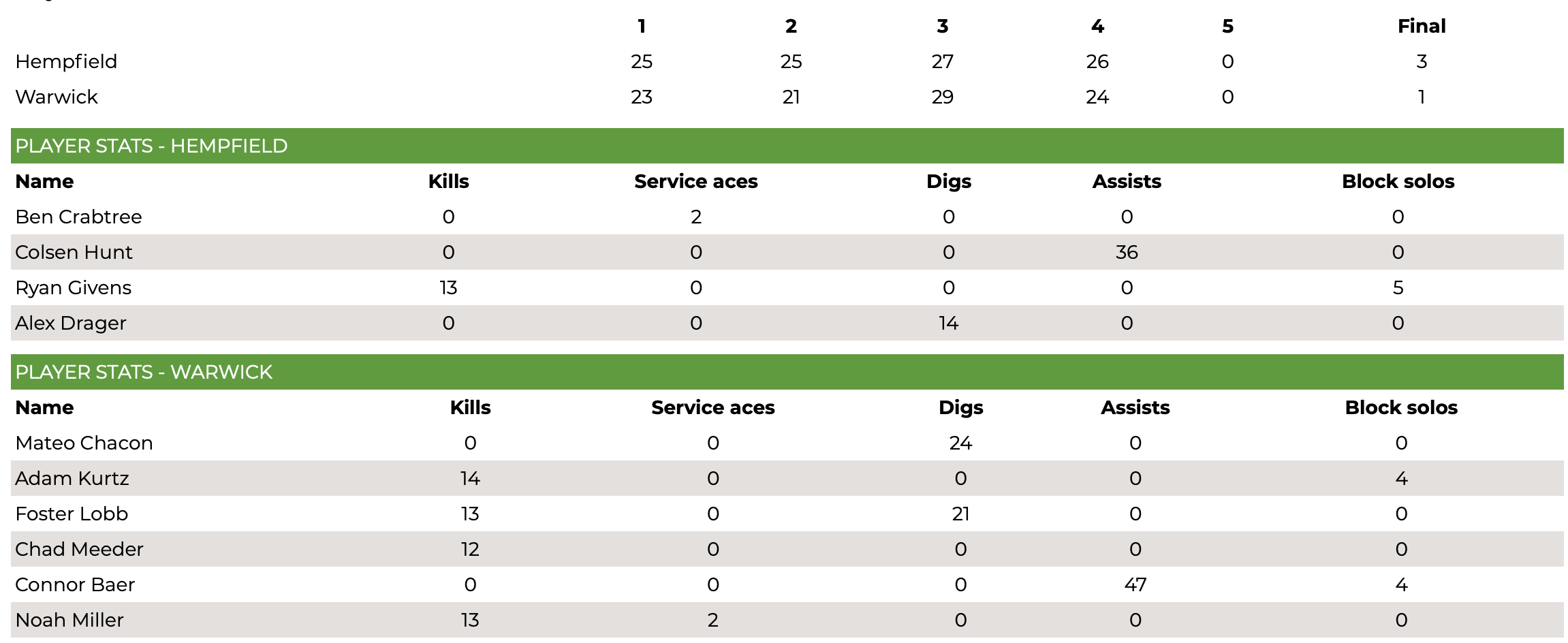 Final L-L League Standings: