August 17th, 2019:
First video is of the L-S Pioneers and Lancaster Catholic scrimmage. Final score 35-0 L-S.
This will be L-S's final season in Section 2. The will return to Section 3 next season.
Catholic is prepping for another Section 3 run; the Crusaders went 9-0 in league play last year to win the title outright, and they went 10-0 in the regular season before being tripped up by Bermudian Springs in the D3-3A semifinals.
L-S QB Sean McTaggart had a great scrimmage. Last year he threw 1,700 yards with 13 TD passes.
Catholic senior Gavin Sullivan is in his 3rd season as Catholic's QB. Last year he threw for 888 yards with 11 TDs.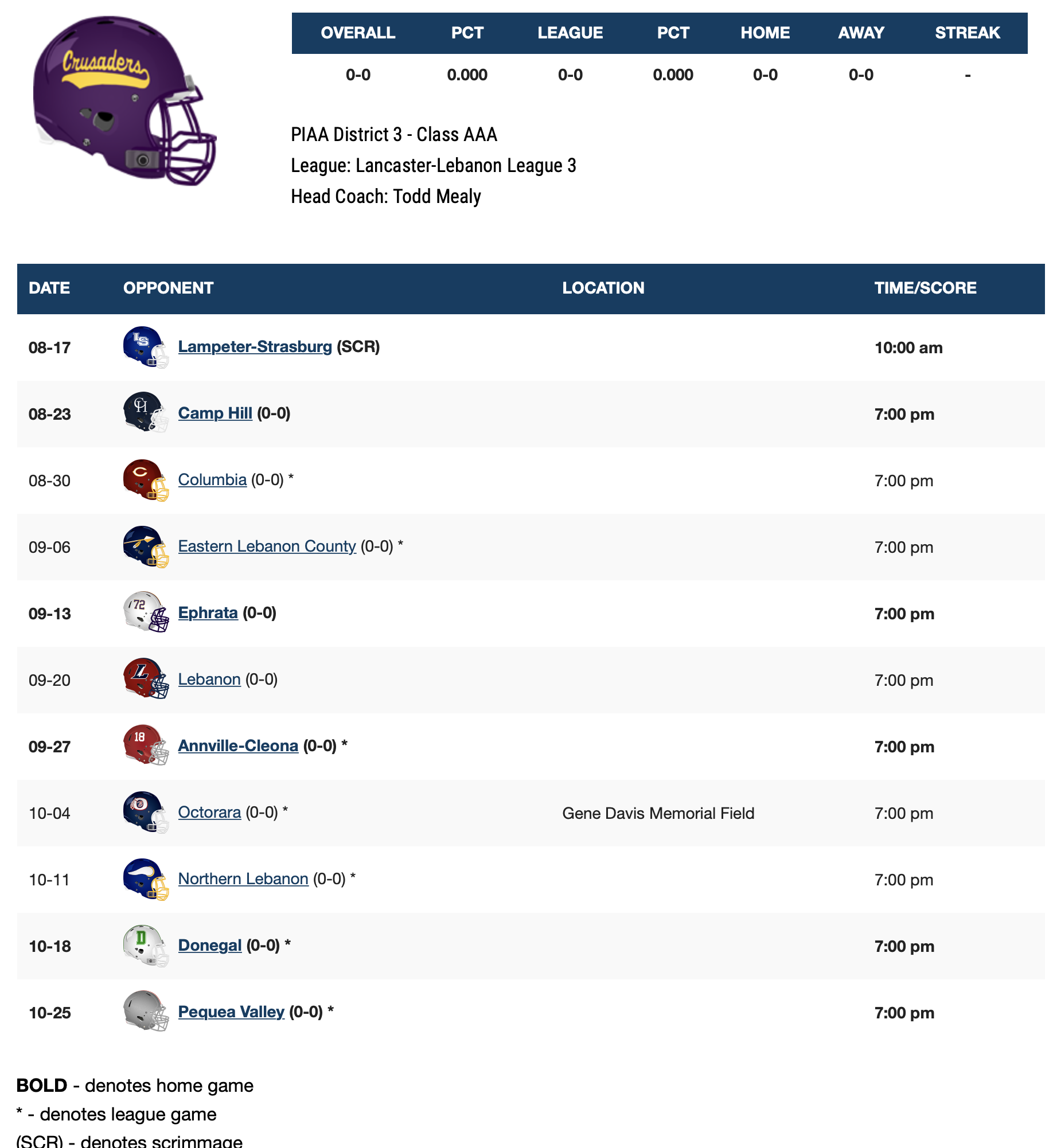 Warwick/Cocalico Scriinage video:
Cocalico Eagles 2019 Football Schedule:
Other scrimmages that took place this past weekend:
Donegal at Steel-High, 9 a.m.
Eastern York at Ephrata, 10 a.m.
Parkland at Wilson, 10 a.m.
Hempfield at Red Lion, 10 a.m.
Palmyra at Elizabethtown, 10 a.m.
Bishop McDevitt at Cedar Crest, 10 a.m.
Exeter at Penn Manor, 10 a.m.
McCaskey at Oxford, 10 a.m.
Solanco at Conrad Weiser, 10 a.m.
Northern Lebanon at Minersville, 10 a.m.
Elco at Garden Spot, 10 a.m.
Jenkintown at Pequea Valley, 10:30 a.m.
Midd-West at Columbia, 11 a.m.
Octorara at Hamburg, 5 p.m.
Lebanon at Conestoga Valley, 6 p.m.
York Vo-Tech at Annville-Cleona, 6 p.m.
Manheim Township at Manheim Central, 7 p.m.