Week five of L-L League football means we are at the halfway point. The point when really good teams are dominating.
Friday night was such a game as Wilson defeated the Penn Manor Comets 51-24 in a Section One win.
Quarterback Kaleb Brown Brown ran for 64 yards and passed for 163 more in the first half alone to give the Bulldogs a 31-8 halftime lead.
Penn Manor is now (0-2 L-L, 1-4 overall) while Wilson remains undefeated at (1-0 L-L, 5-0 overall).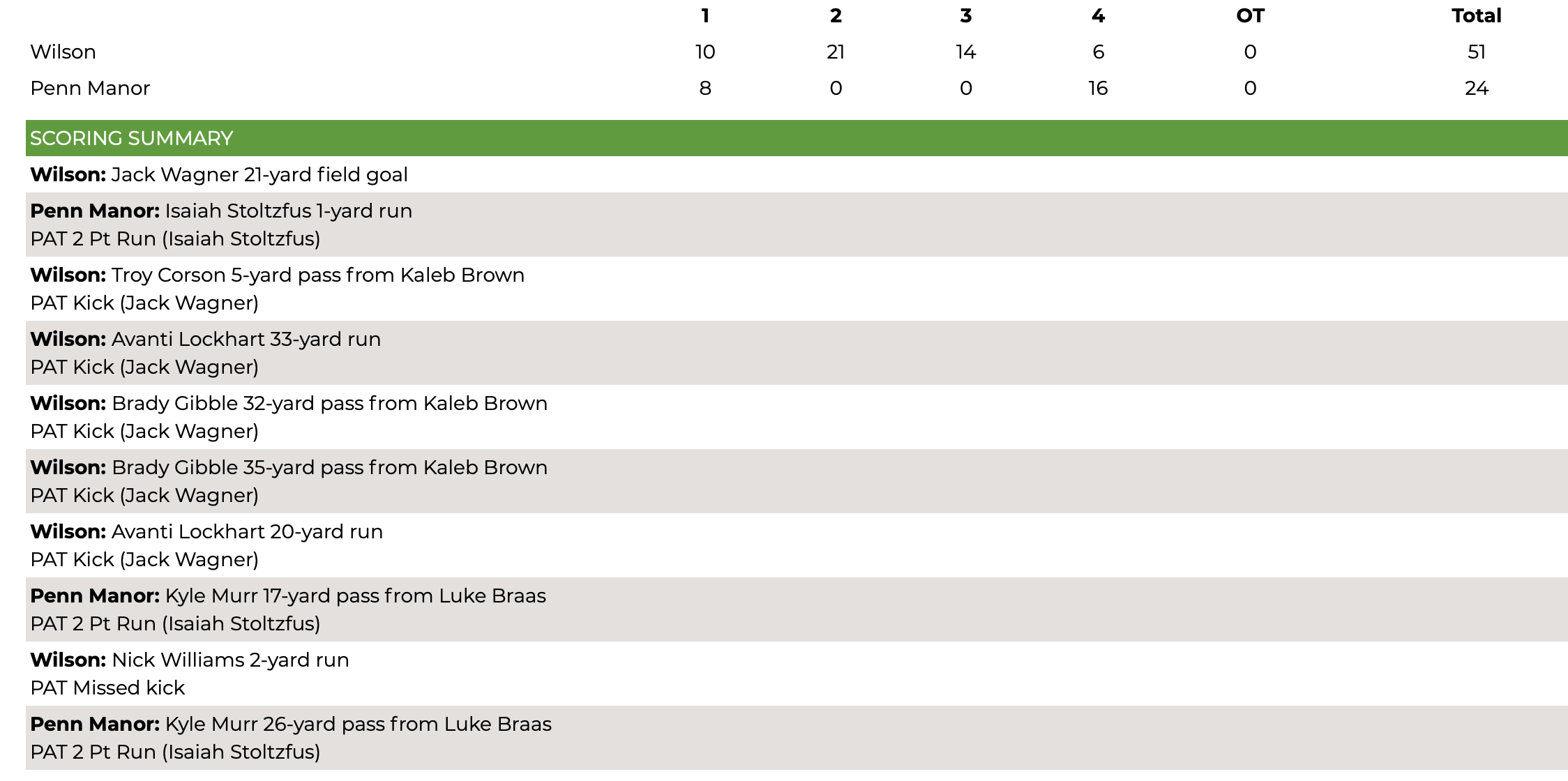 Standings after Week 5: