Maybe the Conestoga Valley Buckskins should play all their football games on a Saturday. Because this team came to Solanco yesterday afternoon walked away with 42-28 win.
Their 8-game losing streak is over.
How did this happen?
Their QB Bradley Stolzfus threw for 190 yards and three touchdowns.
Their defense held Solanco four times on fourth-down plays.
CV is now (1-1 L-L, 1-4 overall). Solanco is (1-1, 3-2).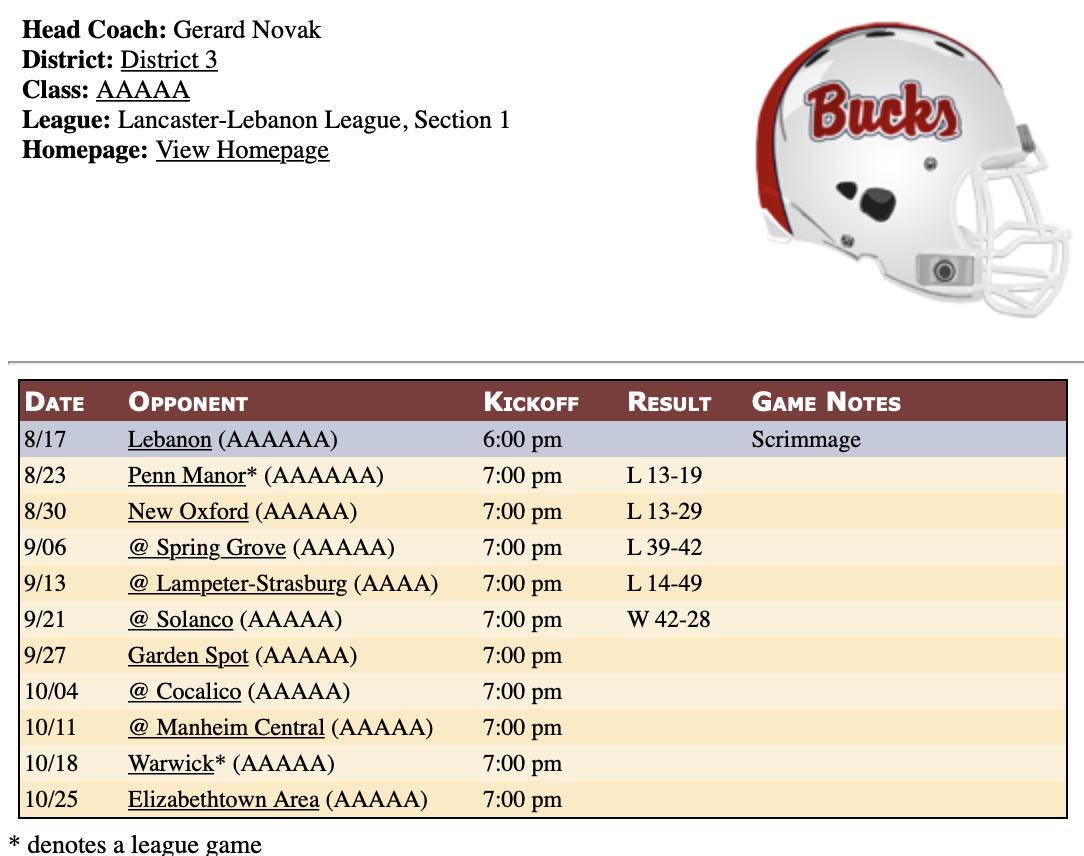 Standings after Week 5: