The Manheim Township Streaks have won the 2019 L-L League Golf Championship. Their 10th straight L-L League golf title.
The Streaks were in charge led by Connor Strine's who posted an amazing 4-under par 67 round of golf Monday at Foxchase Golf Club.
Strine led the league in 2019 with a 75.2 strokes per round.
The Streaks finished with a 308 team total for an 11-stroke lead.
The Cocalico Eagles finished second, led by Ammala Moua who finished with a 2-over par 74.
Video highlight is Connor Strine teeing off.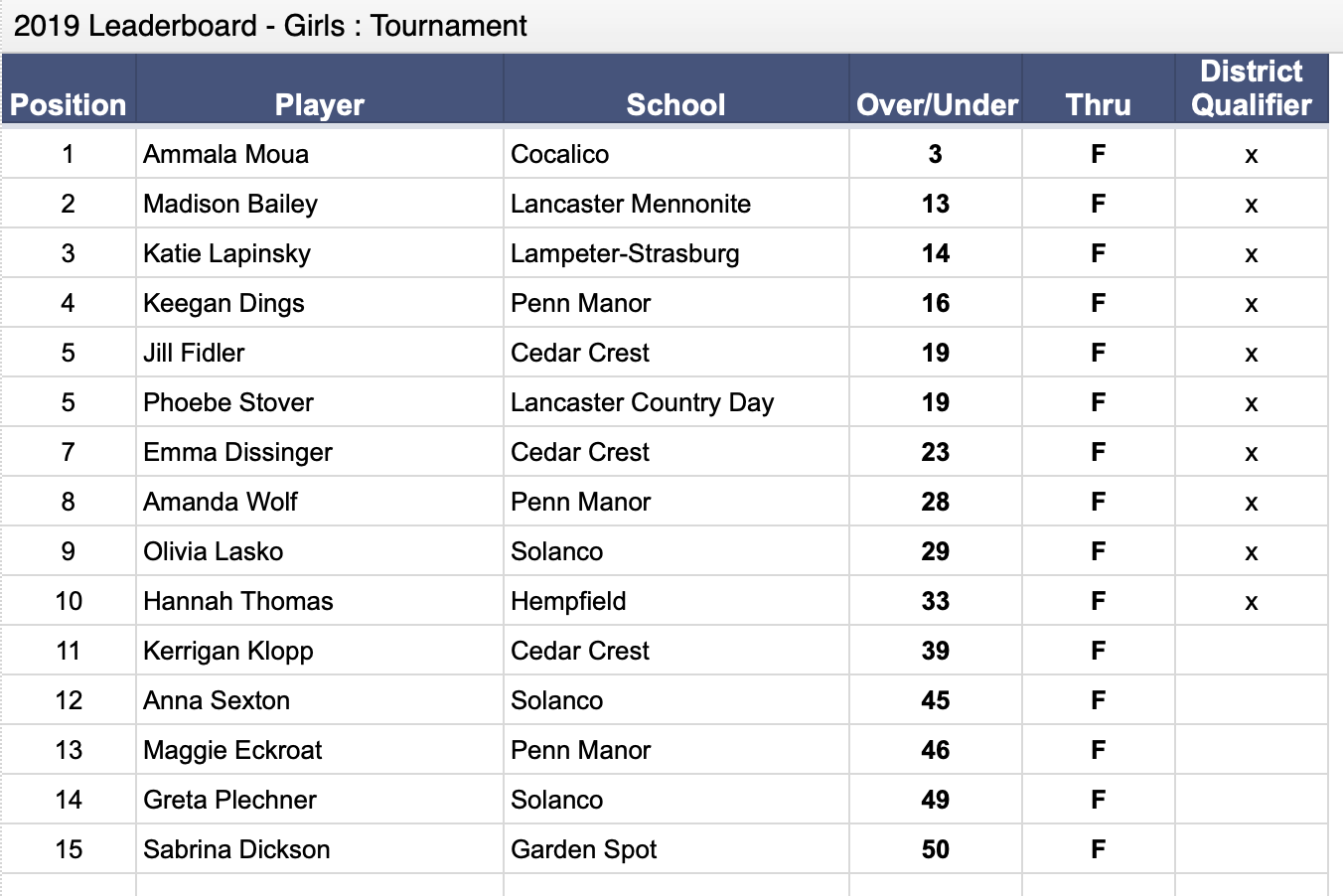 Final 2019 Standings: