Week 7: In the battle of undefeated Section One teams, the Manheim Township Blue Streaks defeated Warwick 28-7.
Township's record is now (3-0 L-L, 7-0 overall). That's the first time they have achieved a 7 and 0 winning record since 1977.
The Blue Streaks take over first place in Section One ahead of second-place Cedar Crest (3-1, 6-1), Warwick (3-1, 6-1) and Wilson (2-1, 6-1).
They have had an extraordinary past 3 weeks. They have defeated 3 top teams while playing on the road who owned a record of 17-3 between them; Cocalico, Wilson and Warwick.
Penn State head coach James Franklin was present on the side lines checking out the players on both teams Friday night.
How good is Manheim Township?
They are the number one ranked team in District 3 Class 6A.
They are the #1 in league in total defense, #1 in total team offense, least amount of rushing yards given up. And the least amount of points given up.
They held Warwick's QB McCracken to just over 100 passing yards.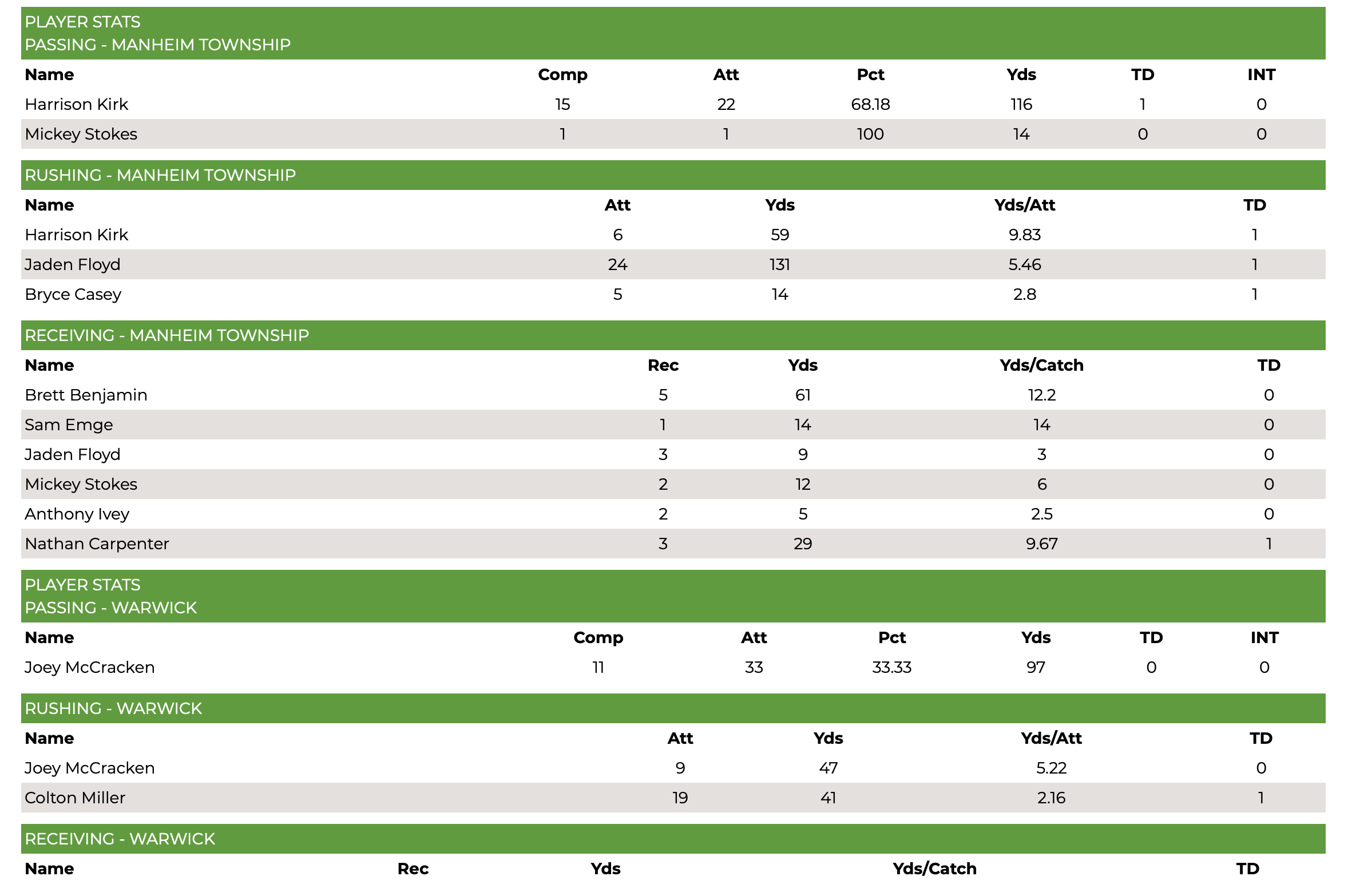 2019 Football Standings: