The 2019 L-L League Cross Country Championship Meet was dominated by Lebanon County schools.
There's no other way to describe it. It was a record-breaking performance.
Northern Lebanon's Gage Krall won the boys' 3.1 mile race in 16:17.5.
Cedar Crest's Gwyneth Young won the girls' championship running 18:35.2. She is the first to win a league title for Cedar Crest since Wendy Nelson in 1986.
Photo is Gwyneth Young:
Cedar Crest Boys placed 5 runners in the top 10 and 7 in the top 20, to capture their first team championship since 2013. They were led by Tommy Bildheiser's second-place finish.
Their 36 points was 20 points lower than second place Hempfield.
The Cedar Crest girls came in second place.
On the girls' side, the Falcons' second-place performance as a team was also one of the program's best ever. Cedar Crest finished a mere three points behind Section One champion Hempfield, thanks in part to Young, Shayla Bonzelet's 12th-place medal and Jillian Tobias' 16th-place hardware.
Girls Team Scores: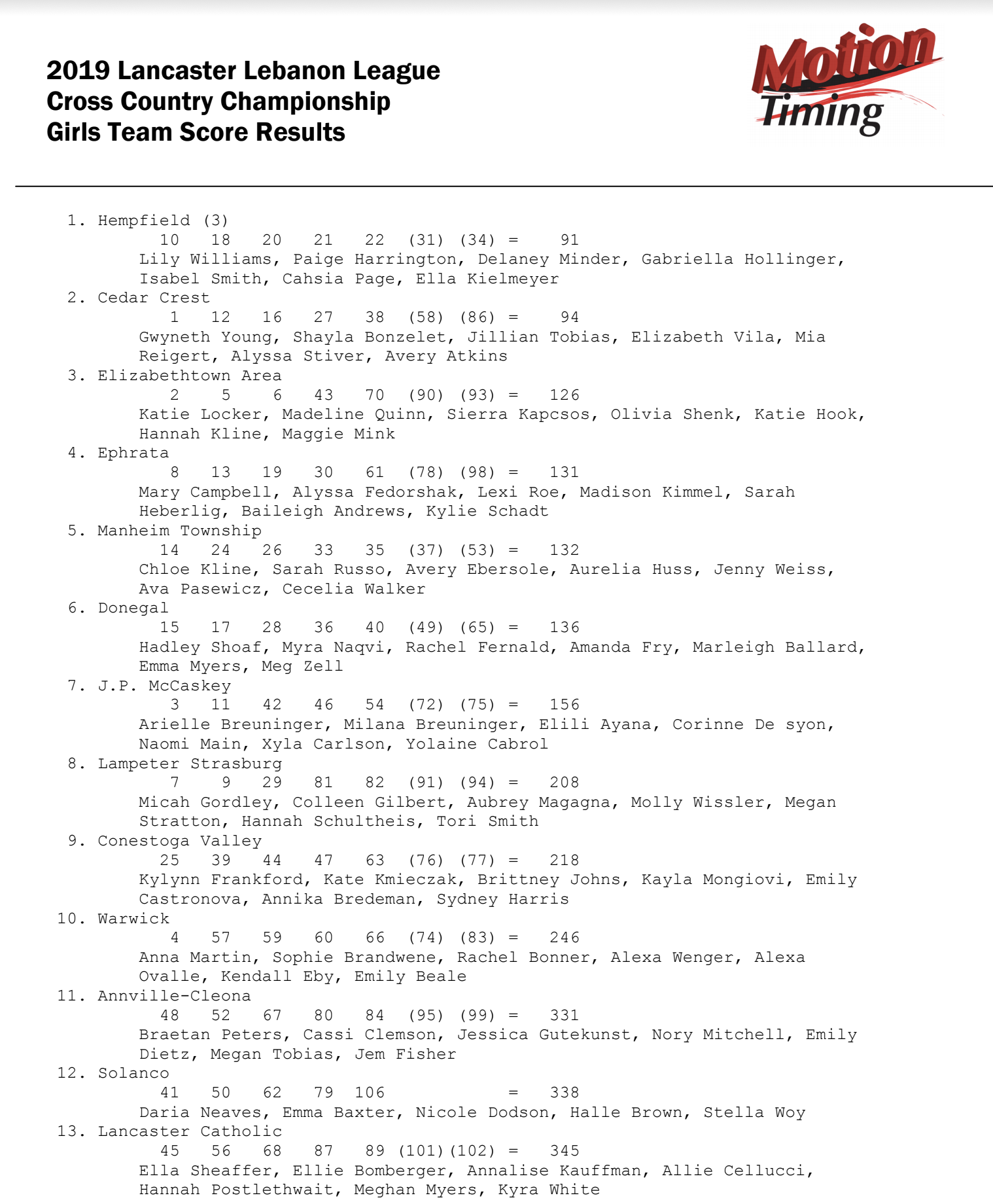 Boys Team Scores: