PIAA 3A Girls Volleyball:
The Garden Spot Spartans defeated Pope John Paul 3-2 Saturday in the PIAA 3A semifinals.
Garden Spot scored the first three points of the fifth set, and the Golden Panthers' reduction of the early deficit to 5-3 was as close as they got. The Spartans won the next three points before getting the last five after a third timeout, a run good enough to get them in the state semis for the first time since 2008.
For PJP (22-2), it was the second straight year the postseason ended in the state quarters. The Panthers pushed the first set to a 27-25 score for Garden Spot, responding in the second with a 25-18 victory. The Spartans then got a leg up in a 25-20 third set, but the locals answered with a 25-15 triumph in the fourth.
"In the sets each team won, they served well," Pope head coach Ryan Sell noted. "They put pressure on us in the fifth set, we got down a couple points and they scored 3-4 points in a row."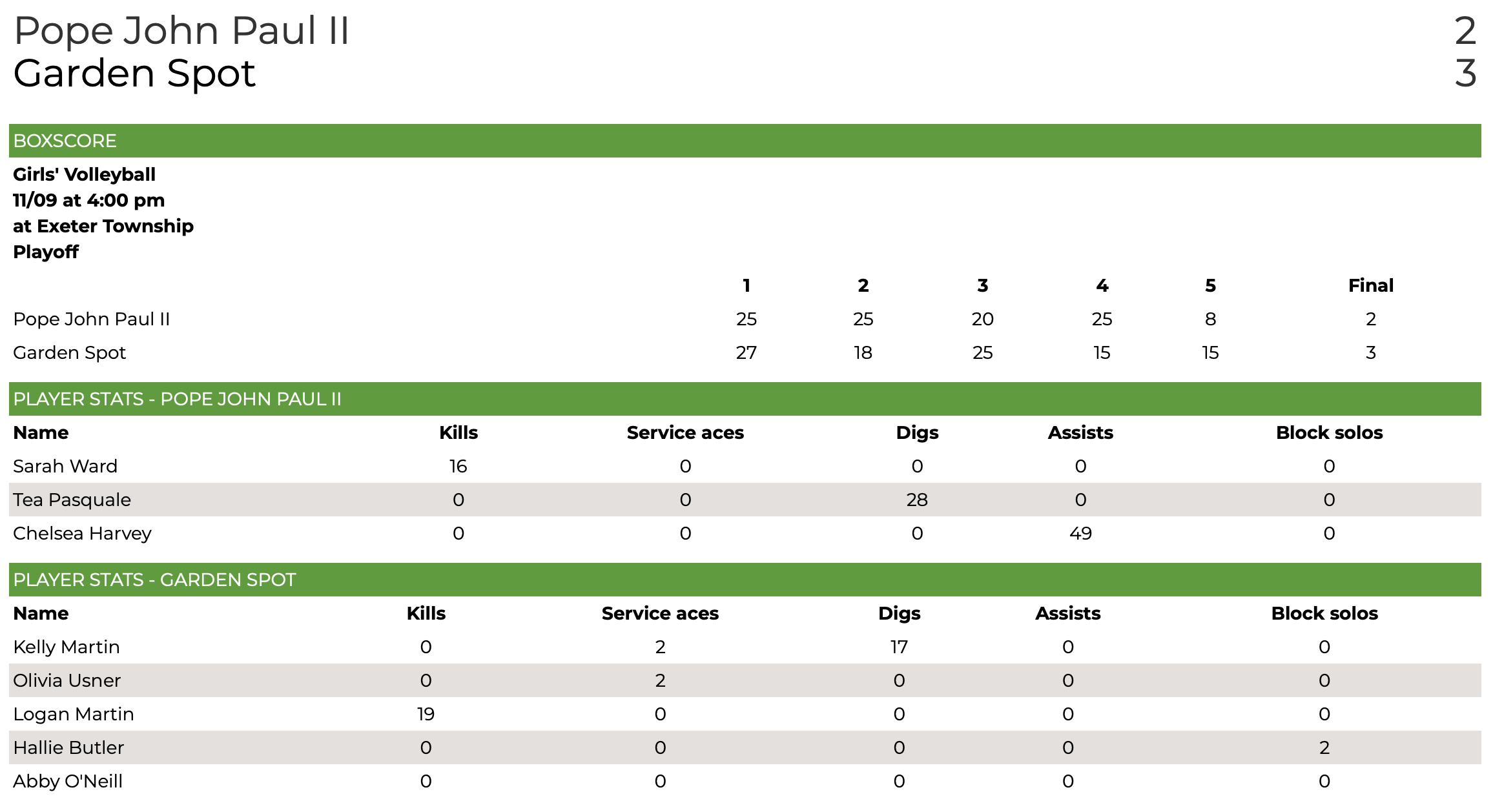 PIAA 4A Girls Volleyball:
The Hempfield Knights defeated Unionville in the PIAA Class 4A quarterfinal Saturday 3-0.
We came out really strong," Black Knights senior Rachel Sipling said. "Everything was clicking. We came out here and we were confident we could win and that's what we did."
Unionville (24-4) is the 21st team that Hempfield (21-0) has defeated this year.
They have two more matches before they crown themselves 2019 PIAA Girls Volleyball Champions.
Hempfield led the entire match taking the sets 25-15, 25-16, 25-16.