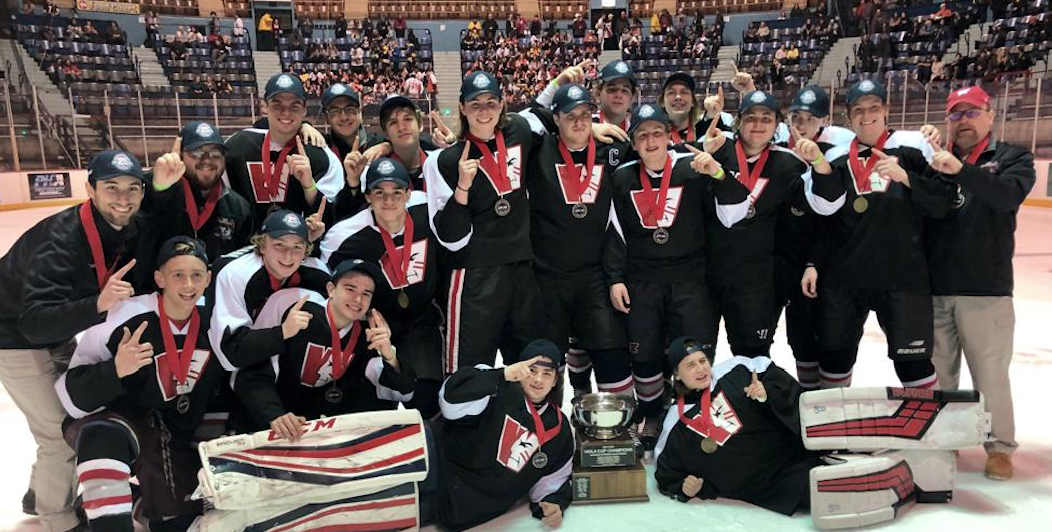 In front of a packed house at the historic Hersheypark Arena, the Warwick Warriors defeated West Shore for the Central Pennsylvania Intescholastic Hockey League's Viola Cup.
Behind commanding goaltending by senior Logan Hann, who stopped a goal with only 2:30 left and nine-saves in total plus the hat trick performance of Kyle Zimmerman, the Warriors won 5-3.
The Warriors (17-4-1-0) were ranked number two coming into the playoffs.
This is the first CPIHL championship for the Warwick hockey team.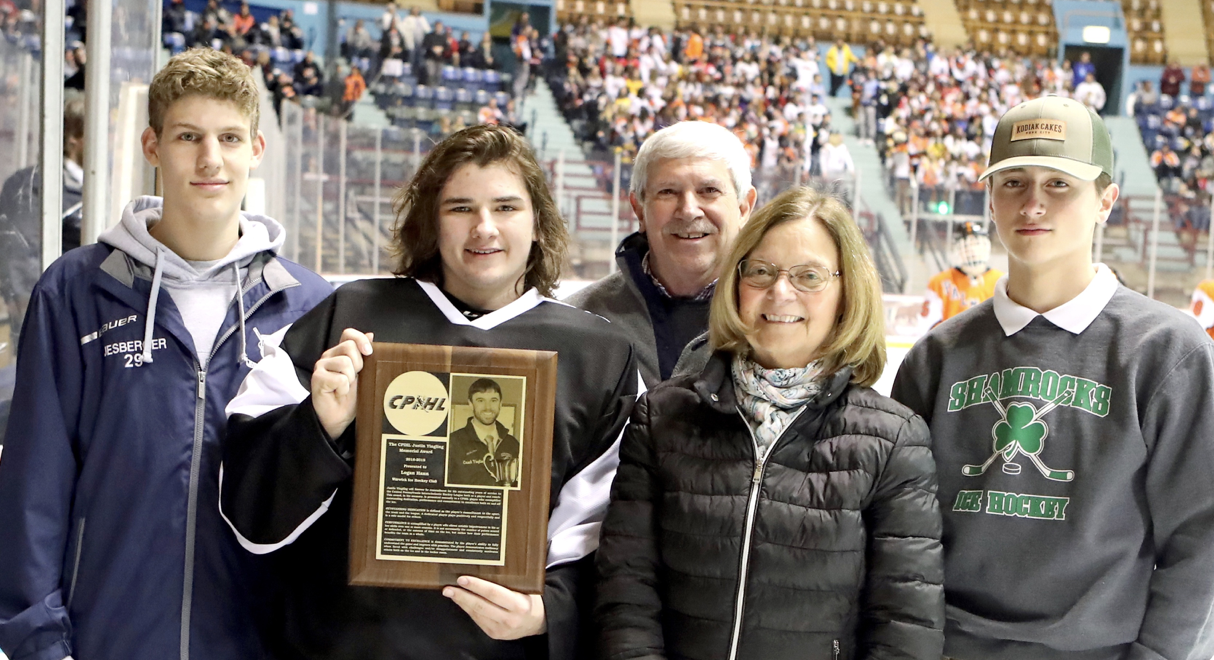 It was quite a night for Warwick's Logan Hann. Shortly after backstopping his Warriors to a Viola Cup Championship, Logan learned that he was selected winner of the CPIHL Justin Yingling Memorial Award. Presented to Logan by Justin's parents, Jane and Jack Yingling, Logan was recognized for his many outstanding qualities both on and off the ice.
Also honored were award finalists, Jake Jesberger from Penn Manor and Kirk Patti with the Shamrocks.
Logan received a $500 scholarship from the CPIHL!
In the end, Warwick defeated West Shore 5-3 to win the Viola Cup. And Hershey beat longtime rival Palmyra 4-3 to take the Bears Cup.