Columbia's Matt McCleary had 3 fouls in the first period, then sat out the game until the third period and still scored 14 points. In doing so he helped the Tide beat Lancaster Country Day 54 to 43.
The Tides' Kerry Glover led all scoring with 18 points including 3 treys.
Columbia remains undefeated in Section Five play.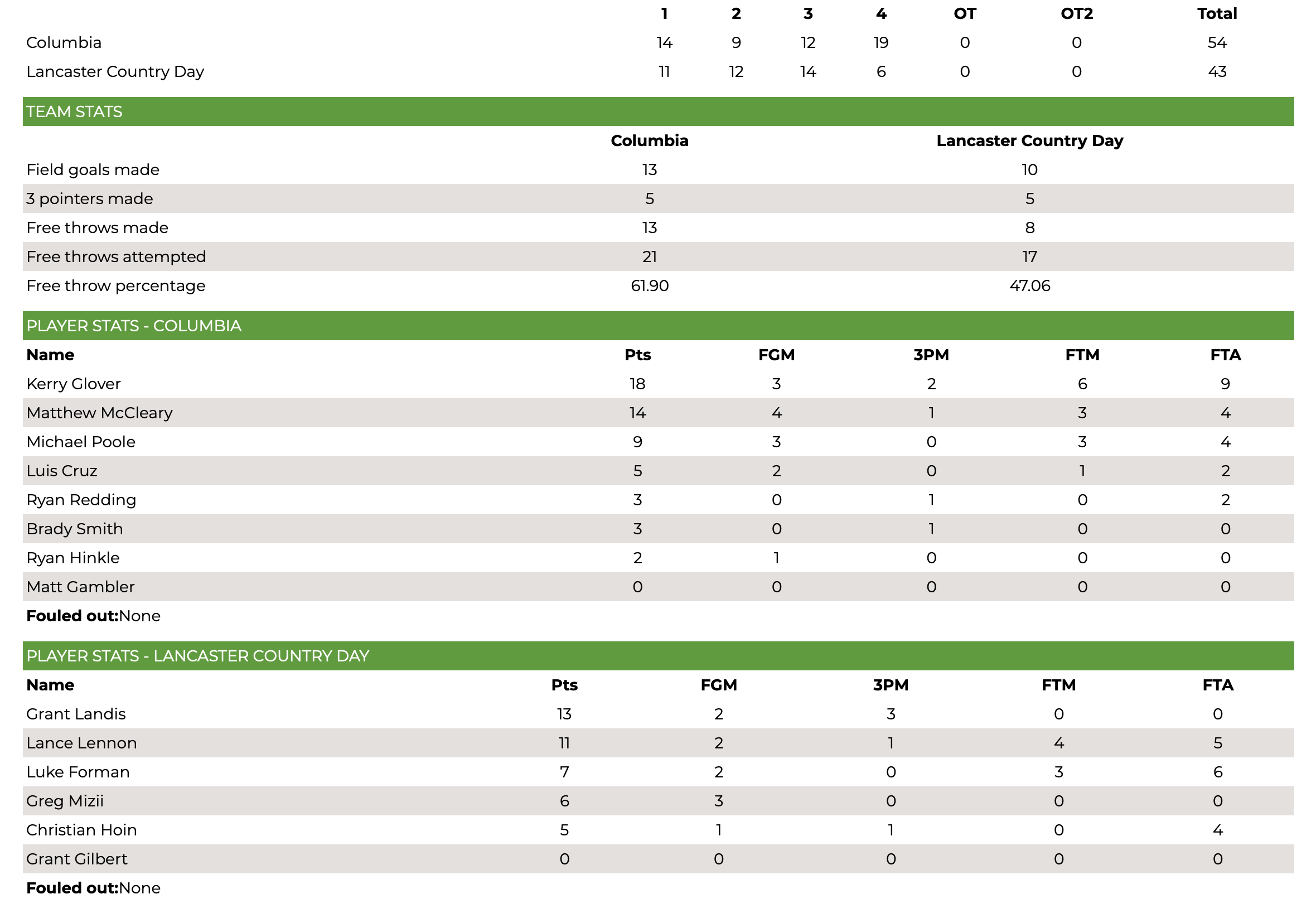 Section Five Standings: