Section 4: The Octorara Braves have stunned the Lancaster Catholic Crusaders tonight at LCHS by defeating them 63-54.
This ends the 15 game winning streak of the Crusaders (9-1 L-L, 15-2 overall) who are the top team in District 3, Class 4A ranking.
This was an all important game for the Octorara Braves.
As the visiting team with a record just below .500 they needed a win to start turning the season into a winning one and a possible return to District 3 playoffs. You may recall last year they made it to the District 3 quarterfinals.
They are the 11th ranked team in District 3 top teams. Two teams ahead of them in District 3 James Buchanan and Eastern York are both 8-8.
So how did they win this game?
The Braves' (5-6 L-L, 8-8 overall) Matt Keating played a defensive gem of a game. He forced turnovers, made critical fouls shots and grabbed crucial rebounds.
They had 3 players scoring in double figures led by Phillip Brandon's 17 points and Keith Lambert's 16.
The Crusaders Devon Atkinson and Trey Wells both scolder 16.
Here is the remaining schedule for the Braves: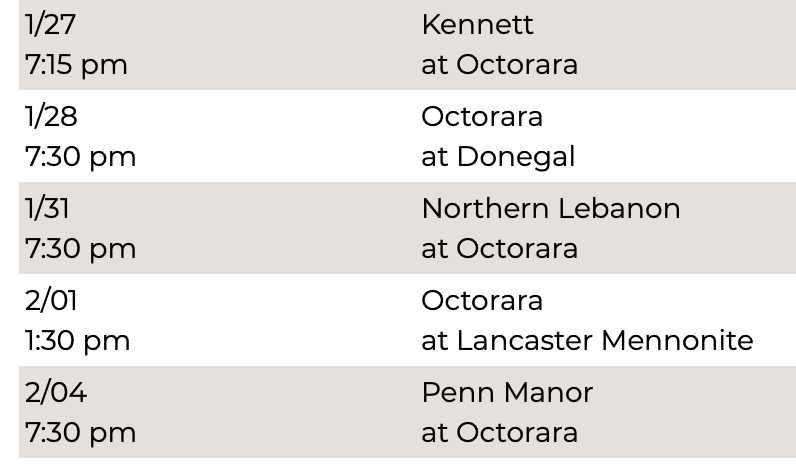 Current Section Four standings: