The first place in Section 4 Lancaster Catholic Crusaders rebounded after their loss on Saturday to Bethlehem Catholic with a win against the Section 3 Lampeter-Strasburg 72-53.
The Crusaders had 4 players in double figures and were led by Katie Haefner and Bry Hicks who both scored 20 points.
The Pioneers were led by Emma Drouillard who put 30 points on the board more than half of her team's points in the game.
The home schooled junior Forward was not going to be denied tonight. Check out the highlights to see what I mean.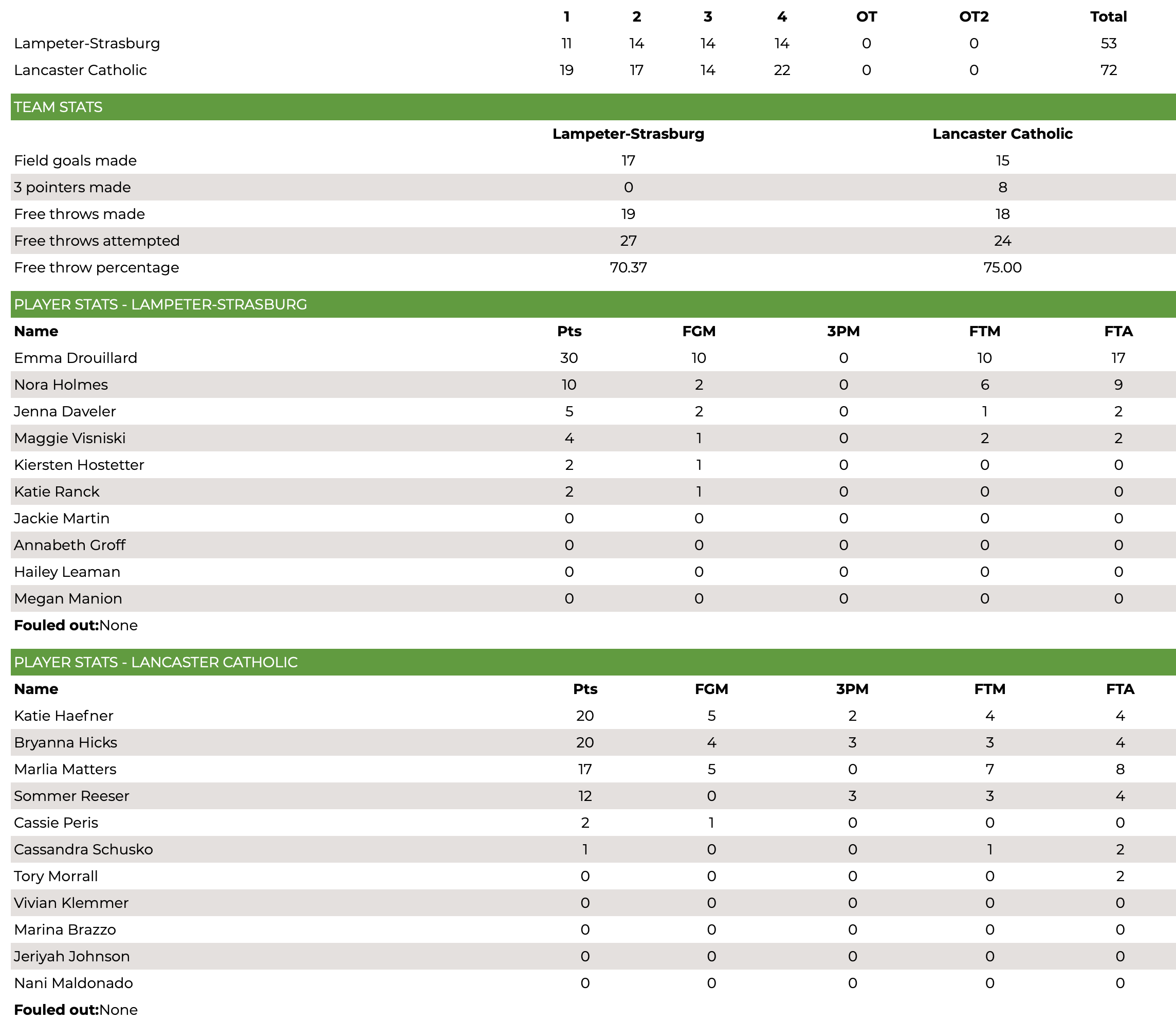 Pioneers' Emma Drouillard who scored 30 points:
Crusaders' Katie Haefner who scored 20 points:
Crusaders Bry Hicks who scored 20 points: