Lebanon's Matt Brown ran for 158 yards on 21 touches and scored one TD. That's 4 touchdowns in two weeks.
The one on Friday helped the Cedars to a 35-23 win against the Cedar Crest Spartans.
The Cedars improved to 2-1 in Section 3 and to 3-1 overall. Their lone loss was against undefeated Lampeter-Strasburg. …
Matt Brown now has run for 348 yards on 46 touches with four TD romps in the last two games.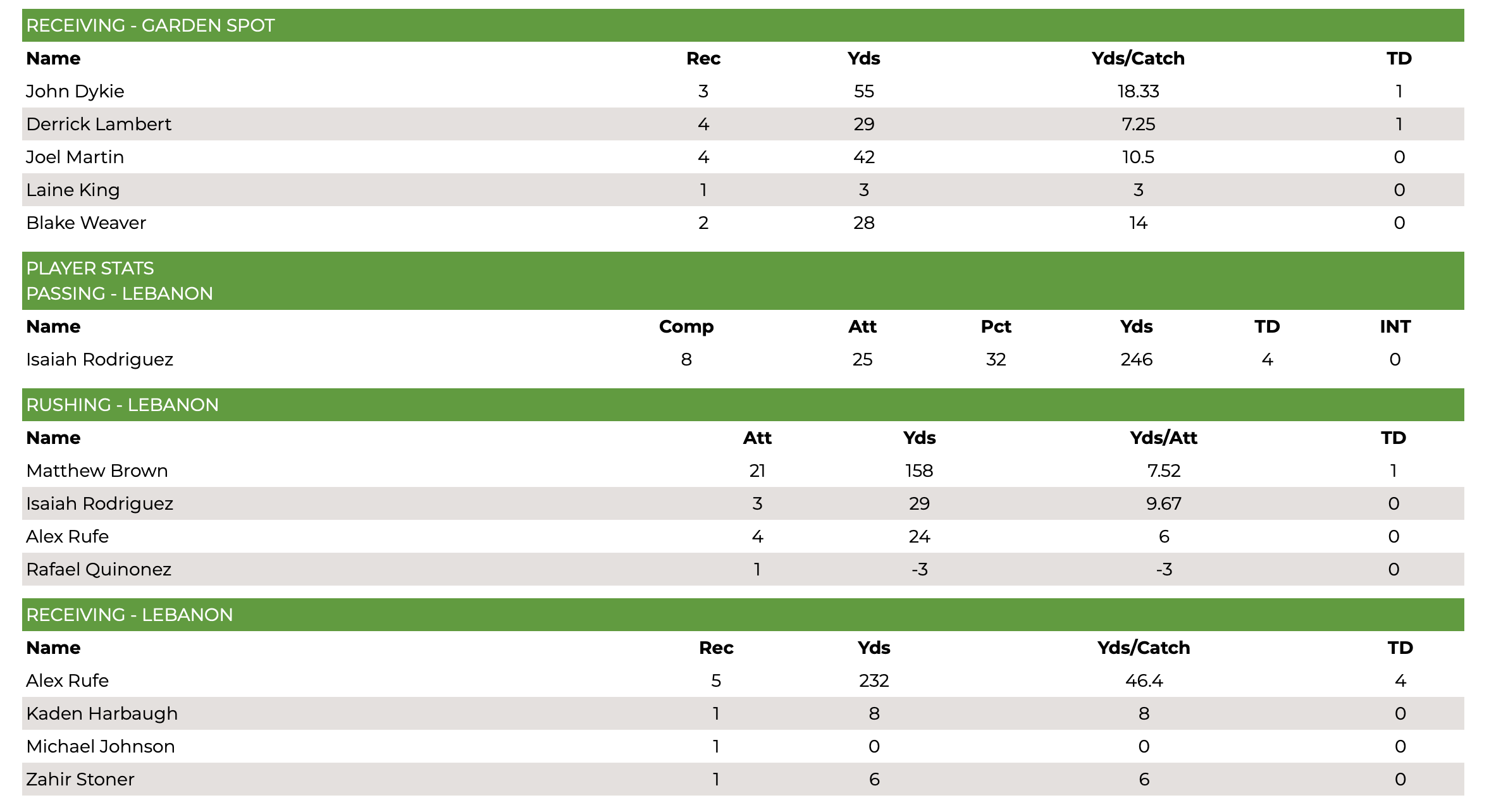 Football Standings after Week 4: