Landisville: Battle of the suburbs between Manheim Township and Hempfield got ugly early as the Blue Streaks rolled the Black Knights right from the get-go. They scored on their first 7 possessions.
The Hempfield loss knocked them out of first place in Section One.
This was the Blue Streaks 7th win in a row against Hempfield. Their record against Hempfield is now 29-26. And they take home the coveted Joseph F. Kurjiaka Trophy.
The Blue Streaks' Cade Clancy rushed for 132 yards and four touchdowns, QB Evan Clark passed for 261 yards with a TD strike and a pair of TD keepers.
The Blue Streaks' Anthony Ivy is being looked at by Penn State and West Virginia universities.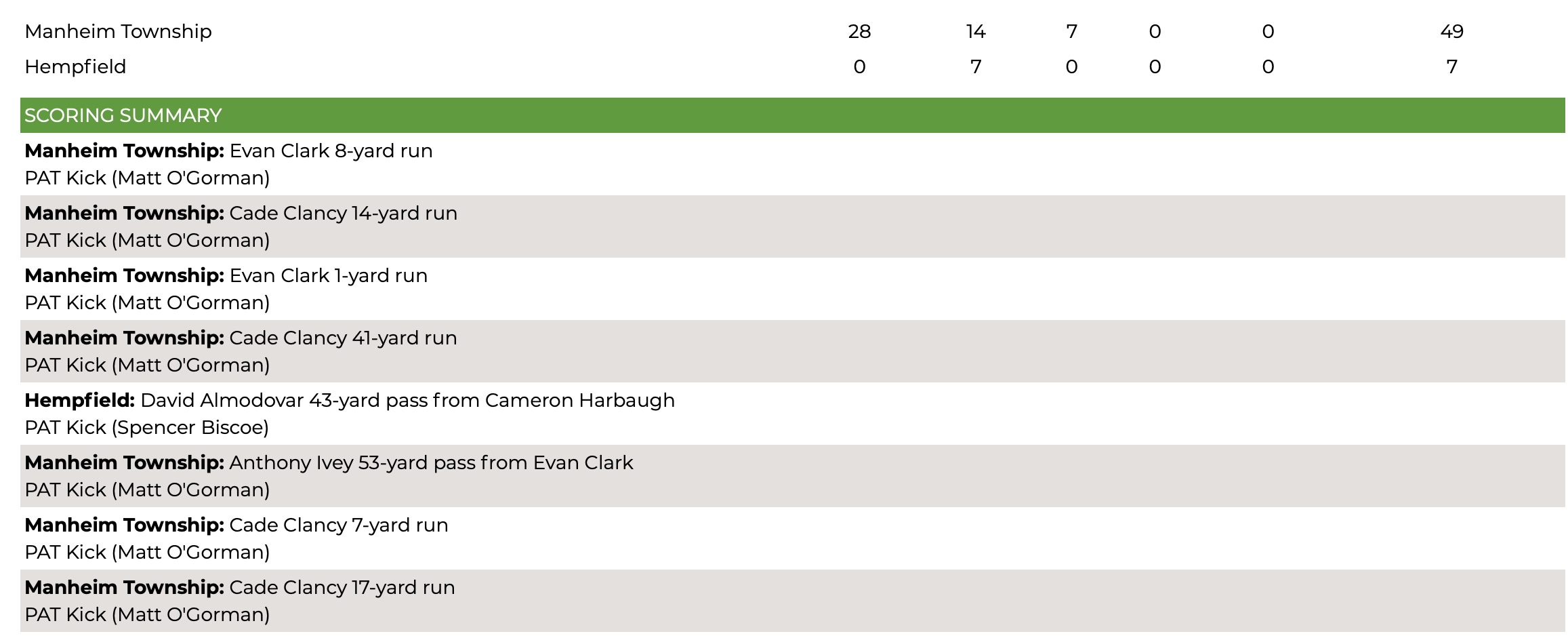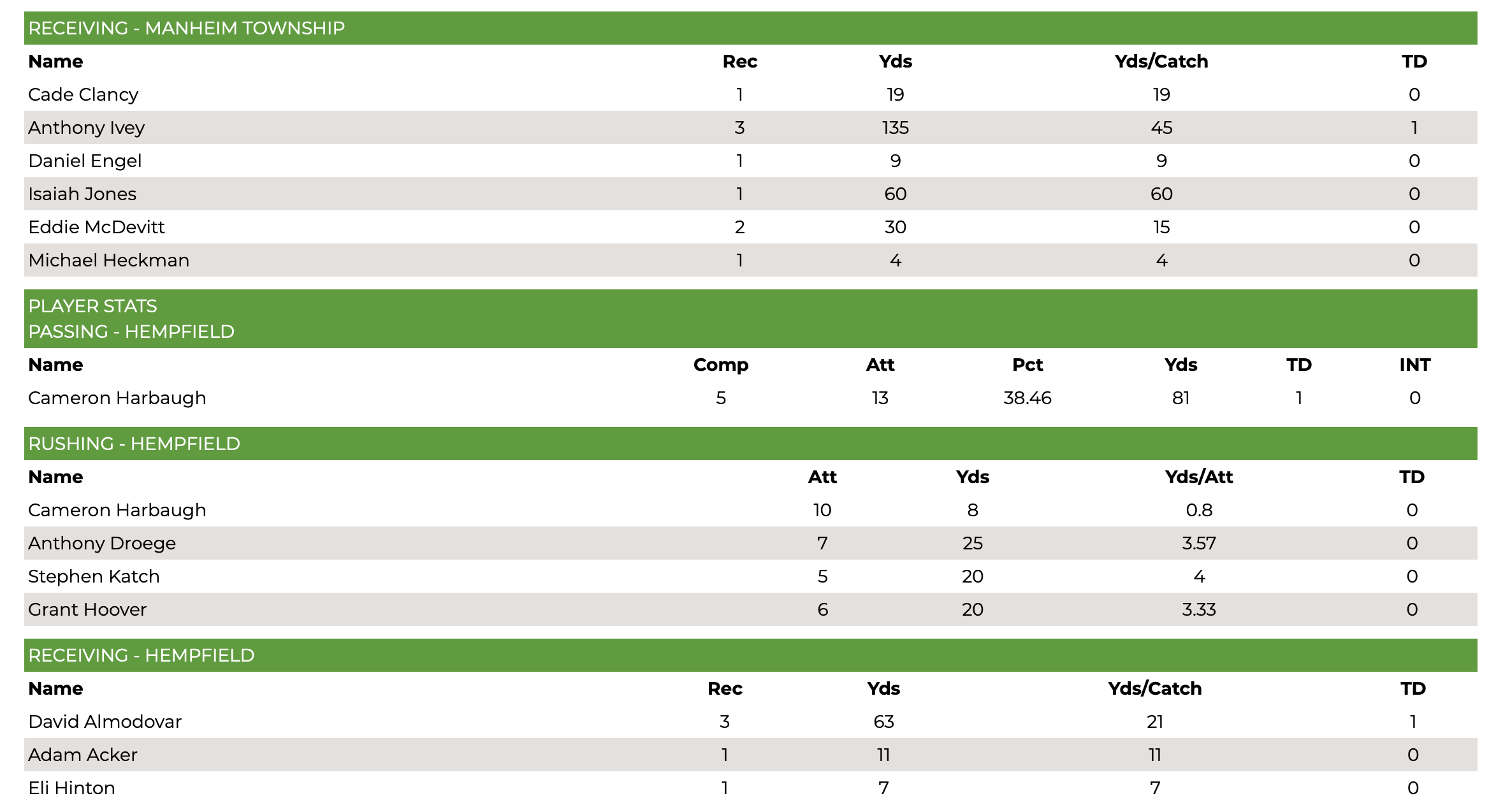 Football Standings: