Week 6: The Warwick Warriors have clinched the Section Two Title by defeating the Cocalico Eagles 49 to 14.
These teams met last year in the District 3 Class 5A semifinals matchup. Cocalico won that game en-route to their District 3 title.
Tonight it was all Warwick as their RB Colton Miller added to his league leading TD runs with 2 more for a total of 20.
Warwick had 457 total yards.
Warwick remains undefeated.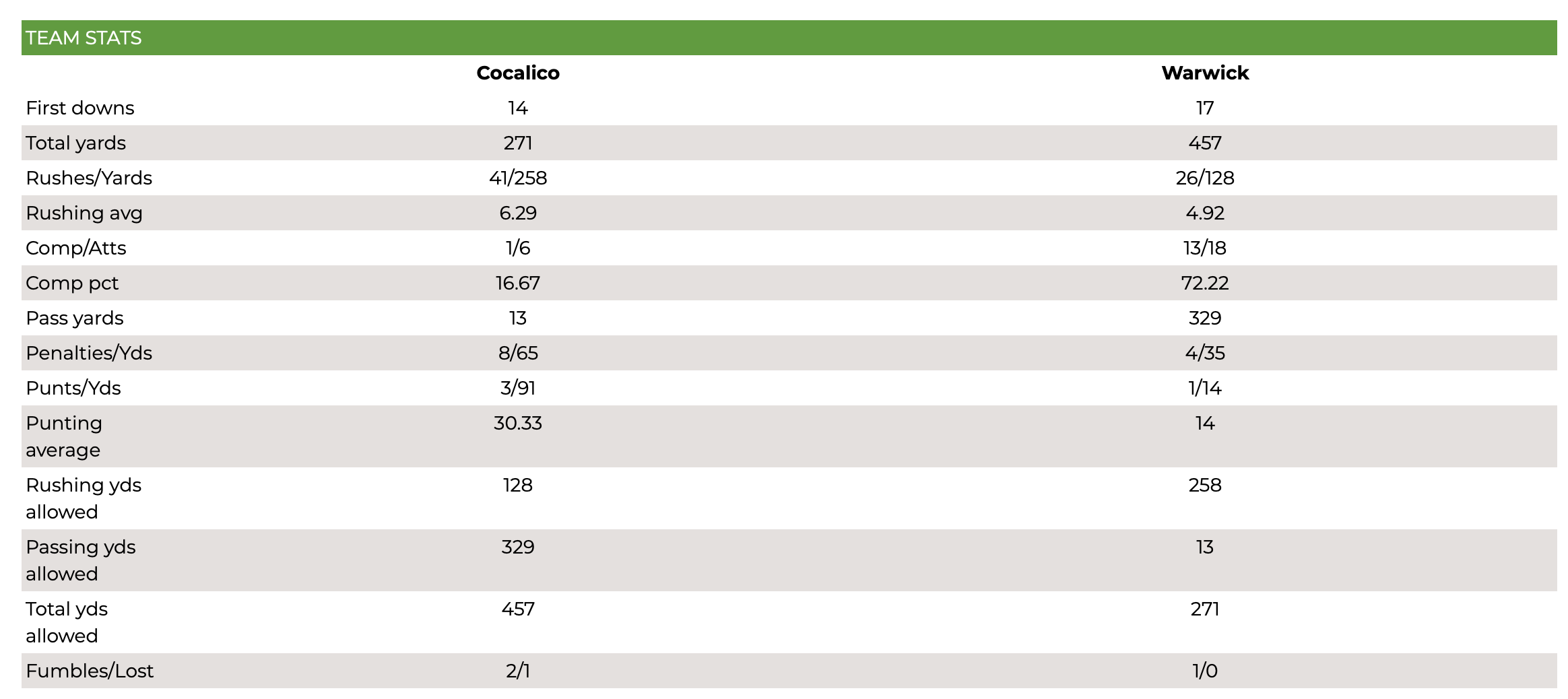 Football Standings after Week 6: