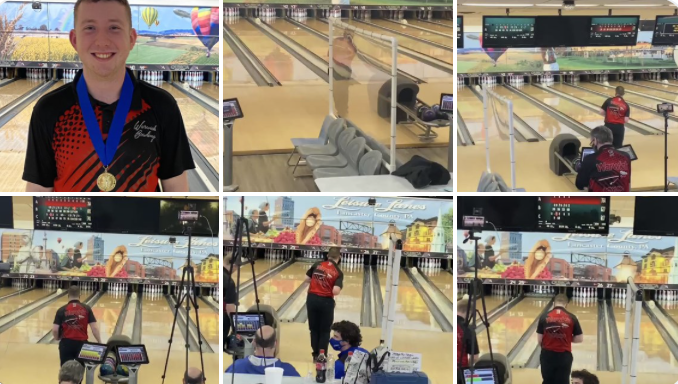 Warwick senior came Tyler Miller had an up and down season. He came into Lancaster-Lebanon League Boys Individual Bowling Championships not expecting to win.
But win he did by bowling a 300 in his final match to defeat defending L-L League champion Darren Zombro III of Cedar Crest 2,068-2,063 in qualifying.
There were other big scores in the stepladder finals. Cocalico's Tristan Current, who finished fourth, had games of 234, 225 and 211. Conestoga Valley's Robbie Jack rolled a 276 and Hempfield's Derick Keller had a 265 in the first round.
Also reaching the stepladder finals were Manheim Township's Drew Jaquith (fourth in qualifying, 1,941 pins), Ephrata's Andrew Barnica (fifth, 1,938), Elizabethtown's Zach Wentzel (sixth, 1,824) and Northern Lebanon's Fred Staley (10th, 1,760).
The tournament was originally scheduled for Feb. 19, but was postponed due to inclement weather. The L-L League girls tournament was also postponed and moved back a week to Thursday at Palmyra Bowl.
Playoffs:
Bowling Standings: