Mike Vogel, the 69 year old head coach for the Hempfield Black Knights Boys Volleyball team and sometimes girls team, has decided to retire after 31 years of coaching.
The video highlights his boys team's District 3 title last March.
Take a look at his record.
1. Hempfield's girls team: 5 District 3 Class 3A titles — including three in a row, 2 PIAA-3A crowns and a PIAA runner-up finish.
2. Hempfield's boys team: 24 L-L League championships, 15 District 3 Class 3A titles, 7 PIAA-3A titles.
And Hempfield only missed the league title match just twice, in 2005 and 2017.
Here's the story about the District 3 title win last season.
The Hempfield Black Knights have won the District 3, Class 3A Volleyball championship title by defeating Northeastern 3-1. The game scores were 25-11, 25-23, 21-25, 25-20.
This is the Black Knights first district title since 2018 and 15th in the team's history.
The Black Knights (20-1) finished the 2021 season with a tie with Warwick in L-L Section One, they won the L-L League title their 24th such title, and now this District 3 title.
Ryan Givens led Hempfield with 17 kills and nine blocks. Dante Keener played tremendously in the front row.
The Bobcats struggled immediately against Hempfield, trailing for nearly all of set one in a shocking 14-point loss. While Hempfield's 6-foot-6 Messiah commit Ryan Givens gave them trouble up front, the Bobcats also made 16 errors in the set.
After a similar start to set two, Northeastern rallied to make it close but came one point away from tying the set before losing. The Bobcats showed resilience with a comeback win in set three and another strong rally in set four after trailing by eight points.
But trying to play from behind the entire night was too difficult a burden to overcome.
Hempfield Ryan Givens slams one of his 17 kills.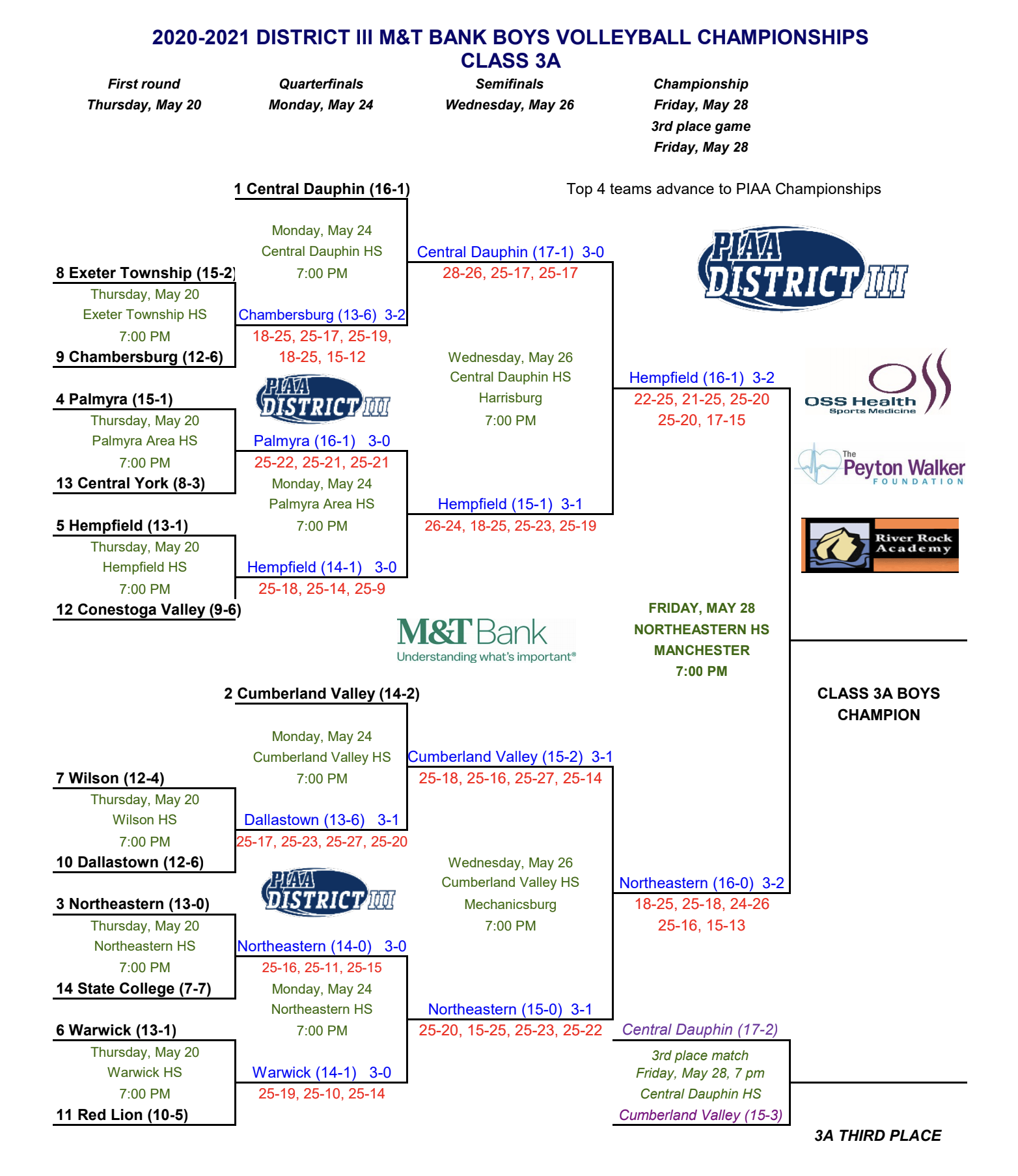 Watch the whole match here.