Click above photo to play video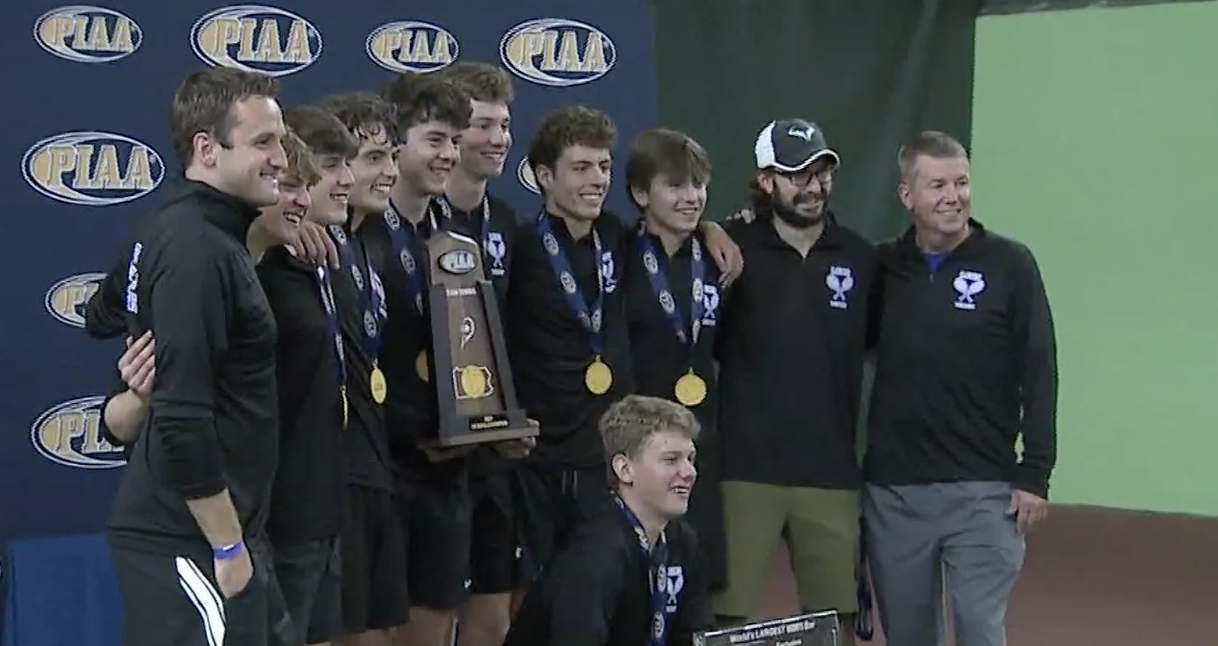 The Lancaster Catholic Crusaders have won every tennis title they've played for this season.
The Section 4, L-L League, District 3 Class 2A and now the PIAA 2A tennis title.
They had to win both semifinal and final matches on Saturday at Hershey Racquet Club to accomplish this rare feat and they did just that.
This was the first time the Crusaders have ever won a semifinal and final in the state tennis tournament.
Catholic senior Brendan McNamara defeated District 10 champion Grayson Millette 7-5, 3-6, 7-5 of Fairview in the semifinals.
Catholic's Ross Conway won 7-6 and 6-4 win at No. 3 singles giving the Crusaders Crusaders a 3-1 win in the final.
24″ class="alignright size-full wp-image-32419″ />
Finals: