Congratulations to the Penn Manor Comets field hockey team on winning their 3rd straight L-L League championship with the 2-1 win over Manheim Township.
With under 2 minutes to play, Tristan Groff scored the Comets' second goal.
The second season begins next week when both teams head into District Three play. Penn Manor (18-3) will play in the Class 3A as will Manheim Township (16-5).
This was a close match and fitting since both teams were tied in Section One. And they split their in-season matchups with 1-0 scores.
Penn Manor has a storied Field Hockey legacy.
The Comets have now won league titles in 5 of the past 6 seasons: 2017, 2018, 2020, 2021, 2022.
They won the PIAA State, District 3 and League titles in 2014. And PIAA State Title in 2017.
Goals: Rhylee Givens 1 Manheim Township, Grace Gerner 1 Penn Manor, Tristan Groff 1 Penn Manor.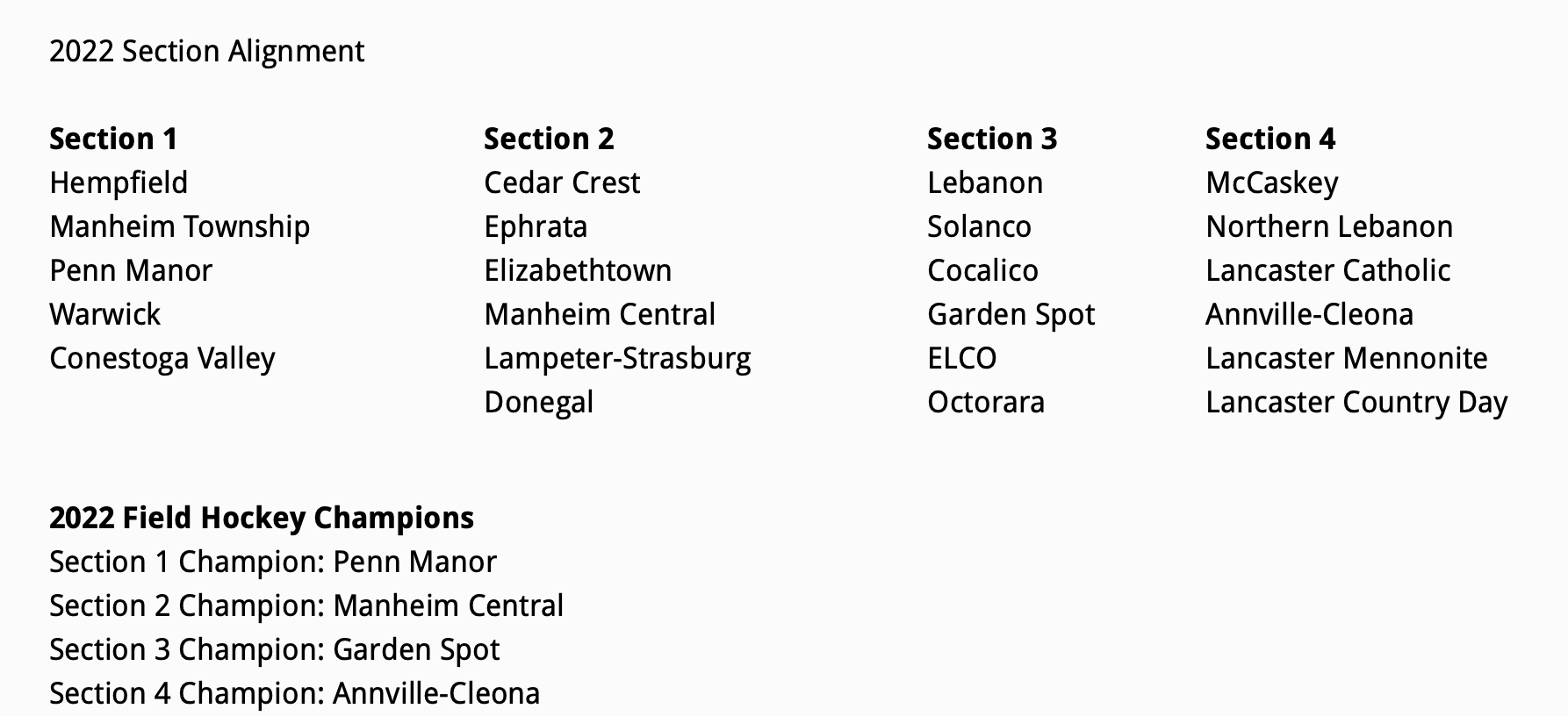 Here are the POWER RANKINGS FOR PIAA DISTRICT 3 PLAY: