West Perry did what it had to, playing a title game at three-time defending champion Wyomissing when the Mustangs scored on the opening drive.
However, the response was epic, as the Spartans scored on nine of their first 10 possessions and went on to win as Wyomsssing marched on to a fourth straight PIAA District III 3A football championship, 63-7.
The Spartans amassed more than 600 yards on the ground and shutout West Perry's vaunted offense after the first several plays of the game.
Wyomissing has now won 11 district championships.
They will play Danville Friday in a quarterfinal matchup in the PIAA state 3A playoffs.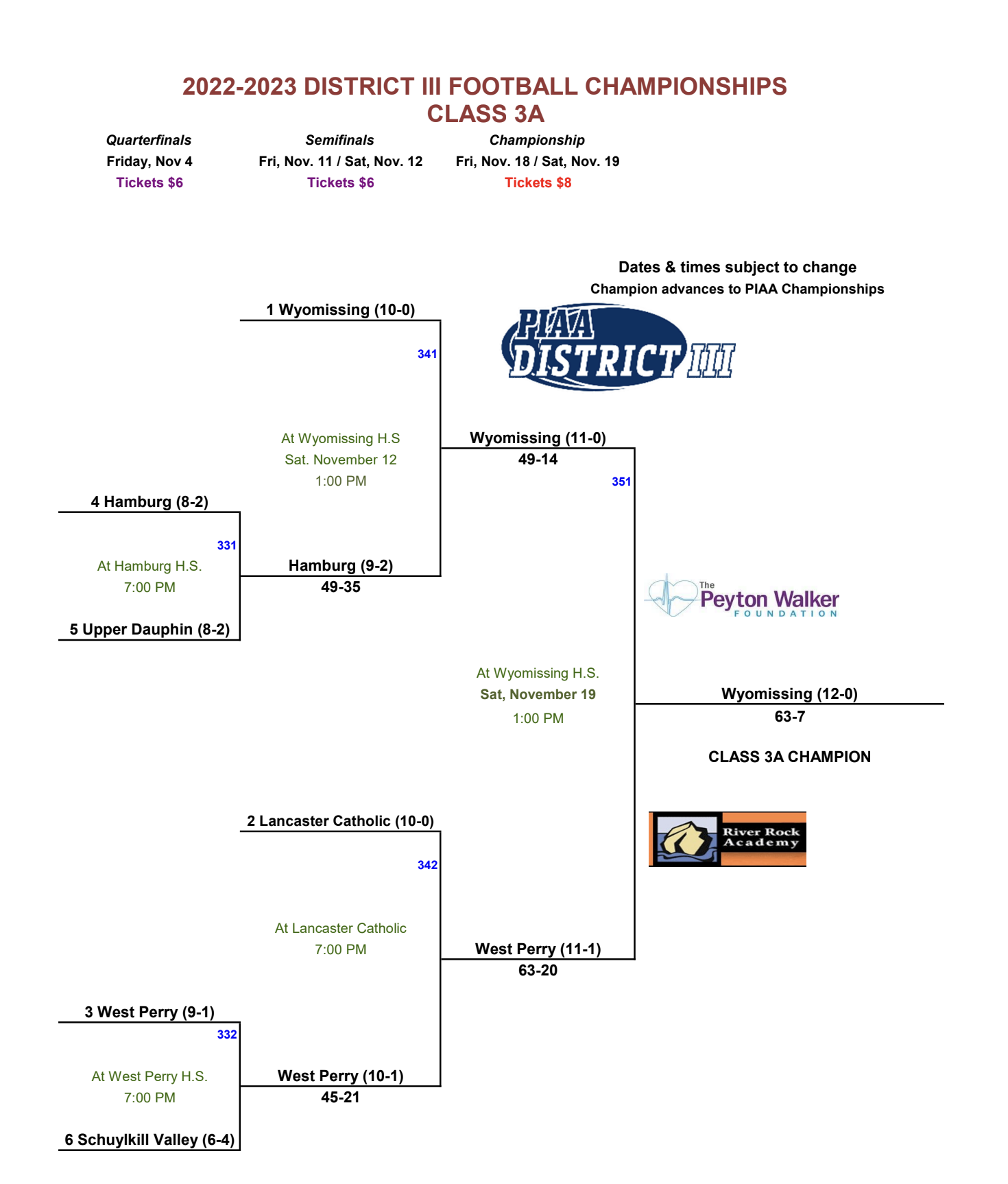 It was their first year in the LL League and they won their Section 4 title.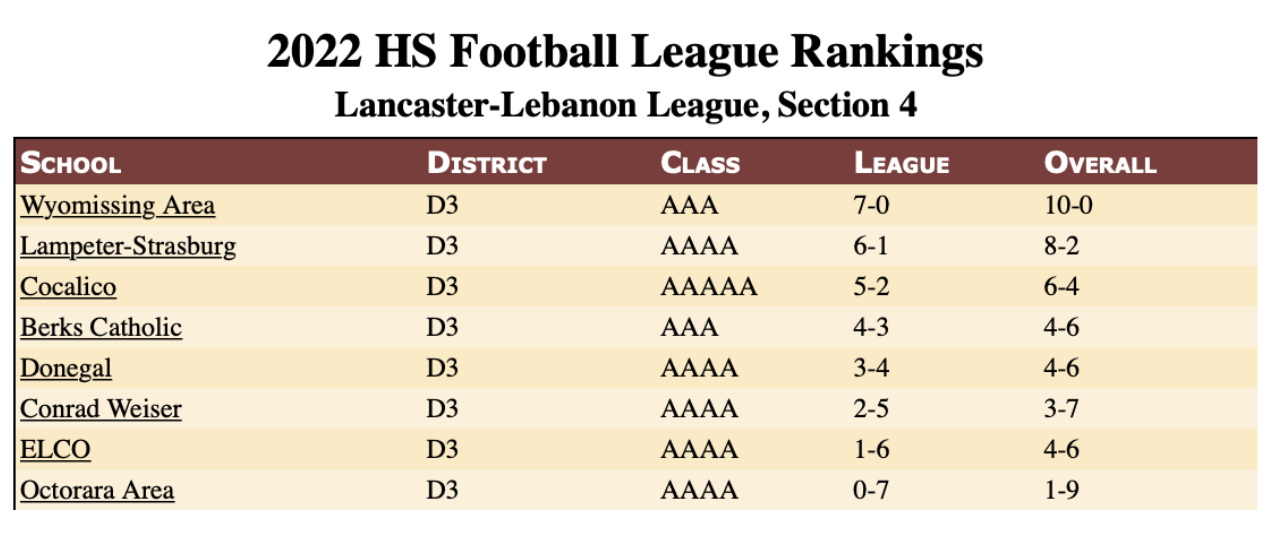 State Playoff Bracket below: