For the second year in a row and 10th overall, Penn State has won the NCAA Team Wresting title.
After the completion of the Saturday morning session, the team title is now mathematically clinched for Penn State. This championship marks the second-consecutive title for the Nittany Lions and the 10th title since head Coach Cael Sanderson took over the program in the 2009-2010 season.
What's especially remarkable about this year's performance? Penn State still has 5 wrestlers to compete in the finals on Saturday night! Roman Bravo-Young (133 pounds), Carter Starocci (174 pounds), and Aaron Brooks (184 pounds) are all seeking their third straight NCAA title while Levi Haines (157 pounds) and Greg Kerkvliet (285 pounds) are looking for their first.
On top of the finalists, Beau Bartlett (141 pounds) and Shayne Van Ness (149 pounds) finished in third place while Max Dean (197 pounds) placed 7th. The 8 All-Americans for this year's team are tied for the most Penn State has had in a single tournament (with the 2018 team). Also worth noting, Coach Sanderson has never had a team with 7 wrestlers finish in the top 3 until this year's team. This is truly a historic performance for the 2023 Penn State Nittany Lions wrestling team.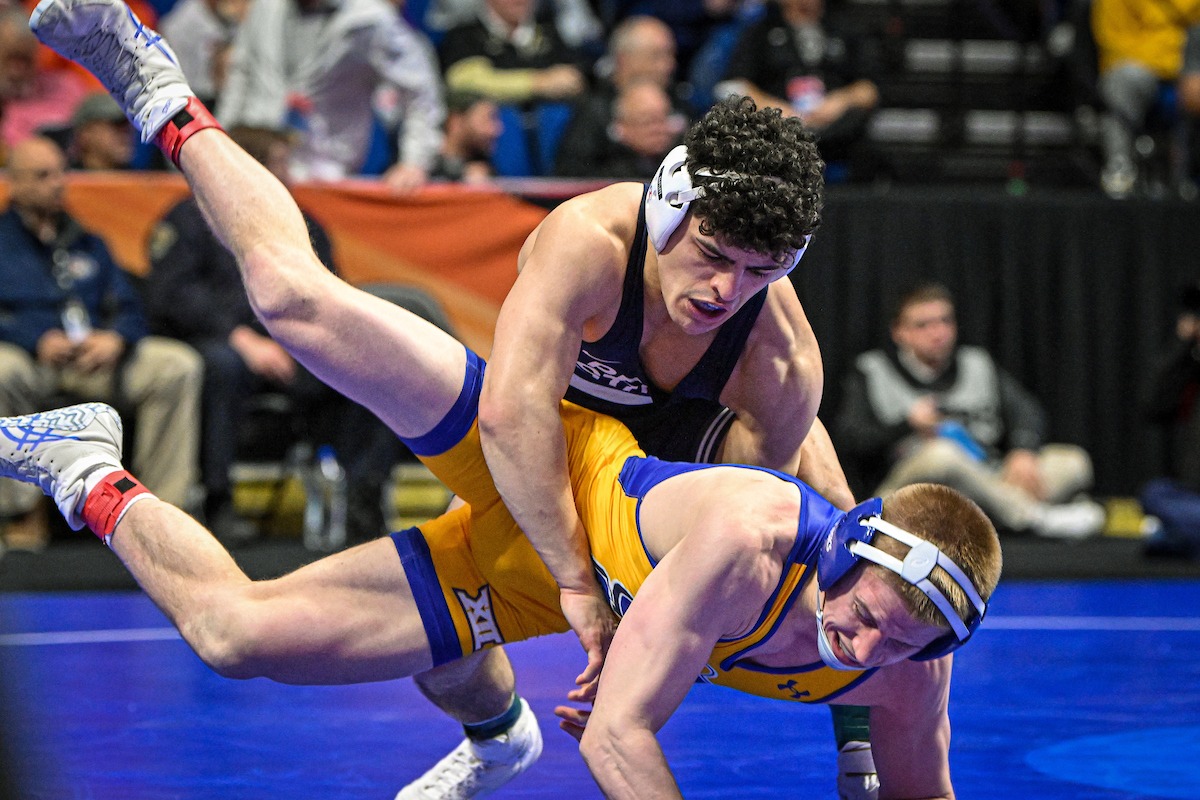 Above is photo of Carter Starocci winning the 174 LBS semifinal match and below him winning the NCAA National individual wrestling title at 174 LBS.